The city of Philadelphia is not the only one celebrating Sisters…we are too!
Celebrate With Us!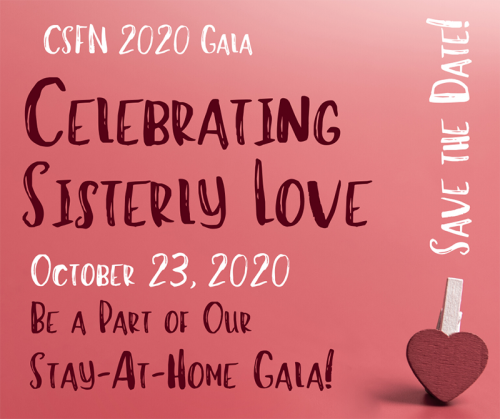 In celebration of the 135th anniversary of the Sisters of the Holy Family of Nazareth in the USA, please save the date for our CSFN Gala "Celebrating Sisterly Love"!
We are pleased this year to present a special Stay-At-Home Gala where all of our friends can join us as we show our Sisters some love from the comfort of our own homes! Please save the date for this exciting event! Can't wait to "not see you" there!
If you have additional questions, are interested in becoming a sponsor, or would like to make a contribution to the event, please contact Heidi Scheuer, Assistant Development Director, at 847-298-6760, ext. 238 or hscheuer@nazarethcsfn.org.
Would you like our sisters to pray for your intentions? Send us a prayer request.