ARE YOU CALLED?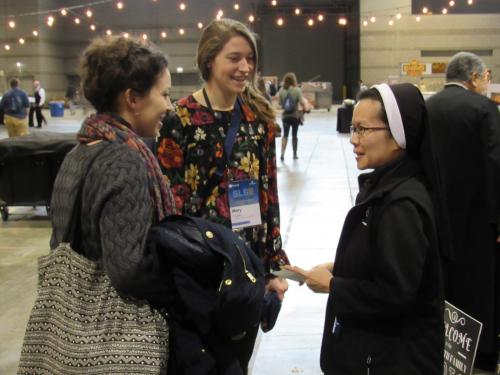 Paying attention to the still, small voice of God can be a challenge in a world of rapid-fire 'tweets' and 'texts.' This period of attentiveness to the voice of God and prayerful reflection on one's vocation is called discernment. As Christians, we all are called to discipleship; we all benefit from periods of reflection on God's will for our lives.
To see if your path is leading you to God through religious life, please complete the form below or contact:
Sr. Emmanuela Le, CSFN
National Director of Vocations
E-mail: vocations@nazarethcsfn.org or call 682-203-9675.
Think you might be interested in religious life but not sure which congregation is right for you? Visit the Vocation Match website for help in narrowing your search.