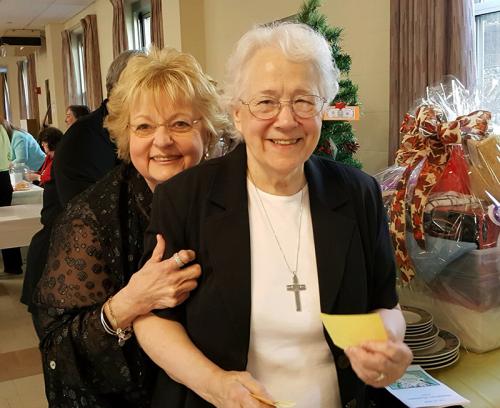 Did you know we have a program which allows you to become personally involved with one of our sisters? It's called One-to-One with a Nazareth Nun and we'd like to invite you to join!
While this is primarily a prayer relationship, once you are part of the program, the extent of your interaction with the sister is up to you and the sister you sponsor. Sister will offer daily prayers for you and your loved ones. In turn, your generosity will help care for our sisters as a benefactor of the Sisters of the Holy Family of Nazareth.
Sponsors are asked to support their special sister with a suggested minimum gift of $125. You can donate online by completing the form below.
If you have any questions, please contact us directly at (847) 298-6760 or email us at csfn_development@nazarethcsfn.org.