The spirituality of our Congregation, whose model and patron is the Holy Family of Nazareth, is based on love, the self-giving spirit of communion which exists in the Blessed Trinity and the Holy Family. In our mutual relationships, and with all God's people, we are committed to creating communities of love and hope which foster and celebrate the oneness of the human family.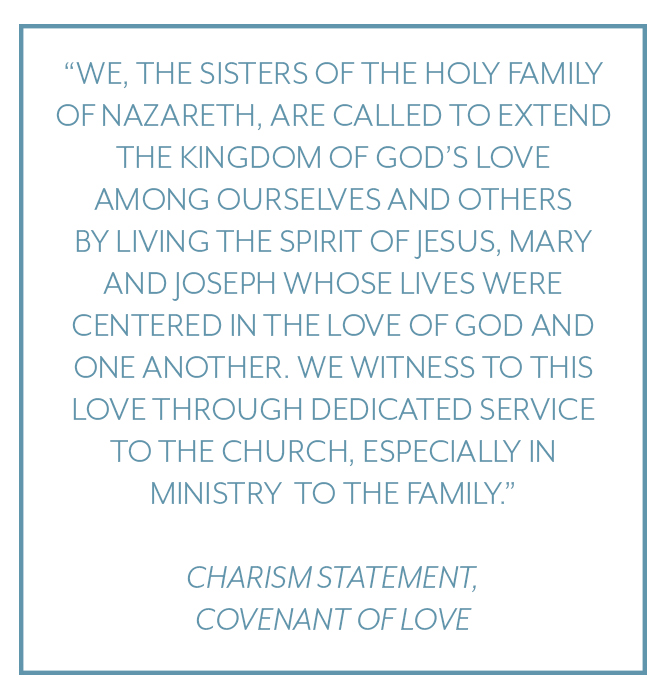 We seek to listen attentively and faithfully respond to God's call to us, believing that God speaks to us in the daily, ordinary experiences of human life. The Eucharist is a central component of our spirituality and is expressed through daily participation in the liturgy and an extended period of prayer in the presence of the Blessed Sacrament.
Nazareth spirituality is ecclesial and apostolic. Rooted deeply in the heart of the Church, which our foundress understood as the 'family of God', we are committed to furthering the reign of God's love in our world through a variety of ministries, with particular emphasis on enriching families, the heart of our mission. Whatever form our ministry takes, it is not so much what we do, but rather the quality of our presence that expresses who we are.
Blessed Mary of Jesus the Good Shepherd
Servant of God, Sister Malgorzata Banas