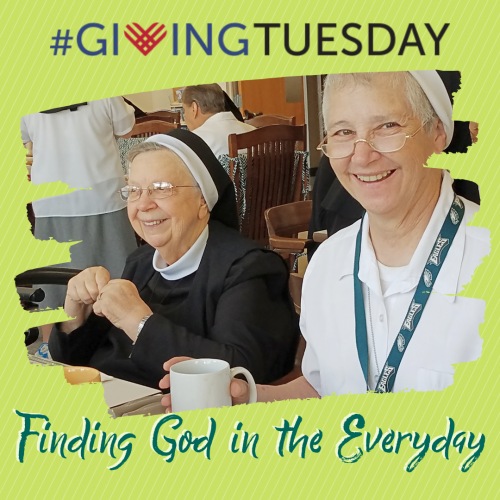 This year for GivingTuesday (Dec. 3), the Sisters of the Holy Family of Nazareth invite you to help us continue our mission to extend the Kingdom of God's love. For as little as $5 per month, you can support our sisters throughout the U.S. as we continue to celebrate the profound reality of God's presence in the everyday moments of our lives and in the lives of those we serve.
Through active ministry with families and in our prayer ministry, we recognize God's all-embracing presence in the most simple and ordinary moments of human life. We witness God's love in our community life, in our friendships, and in the oneness of the human family.
On GivingTuesday, join with us and with millions of others around the world, as we recognize the collective power of God's love to create a massive wave of generosity that we hope lasts well beyond one day on the calendar.
Won't you join us in helping to extend the Kingdom of God's love by becoming a donor? Simply complete the secure form below. We thank you for your support and generosity!