To share messages of remembrance about a recently deceased sister please visit our Message of Remembrance page.
To make a donation in memory of one of our sisters, click HERE.
Are you looking for a Sister who served in your school, hospital, parish or other ministry?
Please complete our Find A Sister form.
Sr. Malvina Pokropski (1914-2007)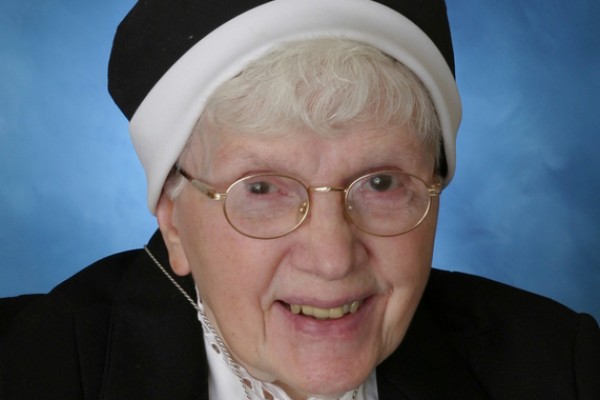 A native of Beaver Falls, PA, Sophia Pokropski entered the Congregation from Holy Family Institute, Pittsburgh, in 1929. As Sr. M. Malvina, she received her R.N. in 1938 from Ohio Valley General Hospital School of Nursing in McKees Rocks, PA. She dedicated herself to laboratory work and nursing at both Ohio Valley and at Mercy Hospital (now Altoona Regional Health System) in Altoona, PA. In the hospital settings, she was considered "deliberate in her work" and was known for her thoughtful mind and gentle hands. She left the hospital in 1972, continuing her nursing services at Holy Family Manor, Pittsburgh. In 2001, she retired to the Manor where she was a gentle recipient of the care she had tendered to others for so many years. A prayerful woman who spent many hours in chapel or in quiet reflection in an outdoor rocker, she also was an avid sports fan, particularly when the Pittsburgh Pirates were playing. One of her great joys was watching her favorite teams on television and reminiscing about her hospital days with her last superior, Sr. Janice Marie Blados, and their fellow sisters. At age 93, in the 79th year of her religious life, Sr. Malvina died as quietly as she had lived, on Oct. 31.