To share messages of remembrance about a recently deceased sister please visit our Message of Remembrance page.
To make a donation in memory of one of our sisters, click HERE.
Are you looking for a Sister who served in your school, hospital, parish or other ministry?
Please complete our Find A Sister form.
Sr. Eleanore Kalisz (1914-2007)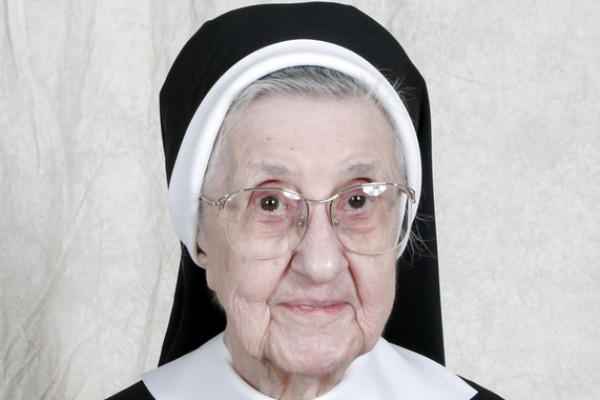 The fifth of seven children, Victoria Kalisz followed the footsteps of one of her older sisters (Sr. Ildefonse) to Holy Family Academy, Philadelphia, where she joined the congregation. The two sisters were eventually joined by a third Kalisz sibling, Irene, who became Sr. Eymard.
Upon professing her temporary vows, Sr. Eleanore embarked on her 66-year teaching career, with her first assignment at St. Mary's School in Worcester, MA. Teaching took her to 16 different schools across five states – Connecticut, Massachusetts, Pennsylvania, New York and New Jersey.
Always challenging and gentle in her approach, she won a reputation as an excellent teacher. During the course of those 66 years, she also served as Superior of her sisters and principal of her school.
In 1993, at age 79, Sr. Eleanore began her retirement at St. Stanislaus Parish, New Haven, CT, still tutoring students while her health permitted. Eventually, she retired to Immaculate Heart of Mary Convent in Monroe, CT. Diagnosed with pancreatic cancer in recent months, Sr. Eleanore continued to radiate joy with her warm smile despite her pain.
On Dec. 7, 2007, death came quietly to Sr. Eleanore after the evening meal. As peacefully as she had lived, so did she die.