To share messages of remembrance about a recently deceased sister please visit our Message of Remembrance page.
To make a donation in memory of one of our sisters, click HERE.
Are you looking for a Sister who served in your school, hospital, parish or other ministry?
Please complete our Find A Sister form.
Sr. Sandra Marie Sosnowski (1942-2015)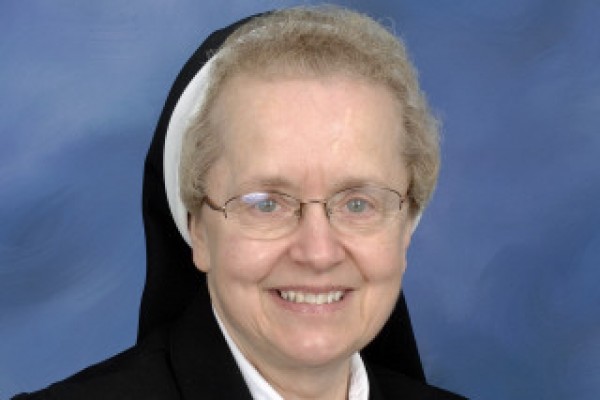 Sept. 13, 1942 – May 3, 2015
Sr. Sandra Marie Sosnowski, CSFN, 72, director of mission and ministry for Resurrection University in Chicago, died suddenly on May 3. A long-time elementary school teacher, Sr. Sandra spent much of her ministry teaching in parish schools in the Chicago area; she also taught in Australia. More recently, her ministry focus has been hospital chaplaincy and directing the mission and ministry program at Resurrection University.
A native of Chicago's South Side, she graduated from Immaculate Conception Parish School and Holy Family Academy, Chicago. Upon entering the novitiate, she received the name Sr. M. Richard and returned to her baptismal name after Vatican II. She earned a B.S. in education from De Lourdes College, Des Plaines, IL, and a master's in library science from then Rosary College, River Forest, IL. She ministered in elementary education at Immaculate Heart of Mary, St. Emily (Mt. Prospect), St. John the Baptist (Harvey), St. Andrew the Apostle and St. Paul of the Cross, all in the Chicago archdiocese. Sr. Sandra also taught at Holy Family High School in Marayong, Australia, from 1976-83.
On her return to the U.S., Sr. Sandra was named vocation and formation director at Holy Family Academy, Chicago. Next, she served as the assistant director of the St. Joseph Retreat Center while maintaining her role as vocation director. During this period, she also served as a local superior. Eventually, she found herself back in the classroom for 2 ½ years at St. Paul of the Cross. In 2004, Sr. Sandra embraced a new ministry – pastoral care at West Suburban Hospital in Oak Park, IL, then part of Resurrection Health Care. In 2010, she became the director of mission and ministry for Resurrection University, which provides nursing and health care degree programs in Chicago.
Sr. Sandra served on the secretarial staff for the CSFN General Chapter in Rome in 1997. In 1998, she returned to Australia and the Philippines for her jubilee trip, in anticipation of her 50th jubilee in 2008. She also served as the longtime moderator for the Friends of Nazarethville, a nursing home for retired sisters and lay people on the Provincialate campus. Today, it is part of Presence Health, the largest Catholic healthcare network in Illinois, created by the merger of Resurrection Health Care and Provena Health.
Since 2007, Sr. Sandra has served on the Province Editorial Board that provides oversight for the CSFN communications initiatives (newsletters, brochures, web site and Facebook) in the U.S. Previously, she was the long-time editor of The Bond, the newsletter for the CSFNs' former Sacred Heart Province.