To share messages of remembrance about a recently deceased sister please visit our Message of Remembrance page.
To make a donation in memory of one of our sisters, click HERE.
Are you looking for a Sister who served in your school, hospital, parish or other ministry?
Please complete our Find A Sister form.
Sr. Teresa Grabowski (1950-2015)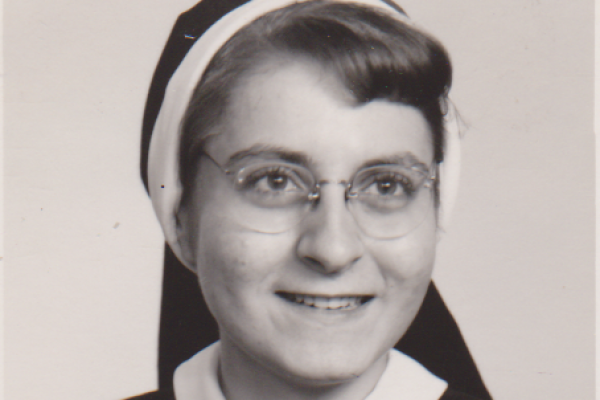 Oct. 7, 1950 - May 12, 2015
The second of four children, Teresa Grabowski was born in East Chicago, IN. She attended St. Adalbert School, where she first met the CSFNs. After graduation, she moved to Des Plaines, IL, as a CSFN aspirant, attending Holy Family Academy Extension in Des Plaines. She joined the community in 1966 while still in high school, graduating in 1967. She became a novice two months later, receiving the name Sr. Jane Marie, returning to her baptismal name while in Australia.
Sr. Teresa held a BS in Education from De Lourdes College in Des Plaines; she lived and taught at several parishes — St. Ann and St. Josaphat, both in Chicago, and St. Emily, Mt. Prospect, IL. After professing final vows, Sr. Teresa was transferred to Texas, teaching for five years at schools in Dallas and Fort Worth. In 1979, she returned to St. Emily's for another four years. For her next assignment, she spent 27 years teaching in Australia. She taught at Holy Family High School, Marayong, for three years. In 1987, she was transferred to Perth where she taught students from 5th to 7th grade for the next 10 years. Her fellow sisters recall that her teaching was creative and her classrooms were decorated artistically. Her artistic talents were evident in her teaching and in the materials she prepared for her local communities. She loved to embroider baby quilts, which she gave to teachers, friends or family members who were expecting a child.
While in Perth, Sr. Teresa became very weak — the initial symptom of rheumatoid arthritis. She continued her education ministry, and after diagnosis and treatment, things seemed to improve for her. During 1996, she participated in a Renewal Program and also had an extended visit with her family back in the U.S. From 1997-2005, she served as a teacher's aide in three different schools in Canberra, Perth and Plumpton. In 2005, Sr. Teresa transferred back to Marayong as her illnesses worsened. In 2011, she returned to Holy Family Province to be closer to her family, first residing at the Des Plaines Provincialate, soon transferring to Nazarethville, where family visited often.