To share messages of remembrance about a recently deceased sister please visit our Message of Remembrance page.
To make a donation in memory of one of our sisters, click HERE.
Are you looking for a Sister who served in your school, hospital, parish or other ministry?
Please complete our Find A Sister form.
Sr. Kathleen Matuszewski (1949 - 2015)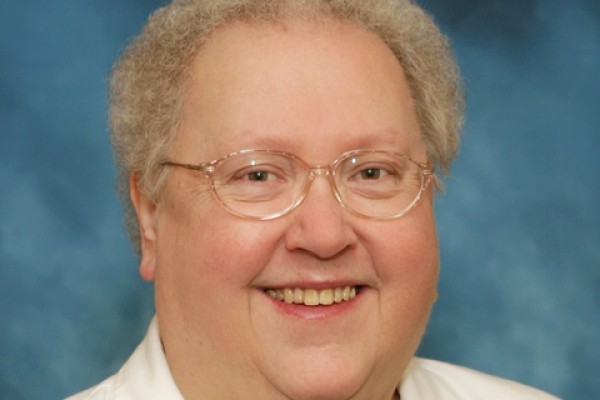 March 8, 1949 – July 8, 2015
A Cleveland native, Sr. Kathleen Matuszewski was the sixth of eight children who grew up in a home that included her two babcias (grandmothers). Young Kathleen joined the Sisters of the Holy Family of Nazareth (CSFN) from Our Lady of Czestochowa Parish in her native city, attending Mt. Nazareth Academy, Pittsburgh, for high school. She and 11 other aspirants became postulants on Sept. 6, 1965. She entered the Novitiate in August 1966, receiving the name Mary Laboure. Two years later, she professed her first vows; in 1975, she made her perpetual profession. Sr. Kathleen returned to her baptismal name after sisters were permitted to do so in the wake of Vatican II.
Sr. Kathleen taught intermediate grades and junior high school, as well as spending a year teaching 2nd-graders – all at schools in Pennsylvania, Michigan and Ohio over the course of 20 years. Sr. Kathleen also ministered as a foster parent, a local superior, an activity director and a facilities manager. At the time of her death, she was a local superior and facilities manager for the CSFNs in Pittsburgh. Sr. Kathleen held a B.A. from Carlow College and a master's in education from Duquesne University, both in Pittsburgh.
Her teaching career began at St. Joan of Arc School in Library, PA, where she taught intermediate grades for two years. Sr. Kathleen also taught at St. Christopher School, Detroit, and St. Malachy School in Coraopolis, PA. She returned to St. Christopher for a two-year stint, teaching eighth grade. From 1982-87, Sr. Kathleen taught eighth grade, then served as principal at St. Frances Cabrini Elementary School in Allen Park, MI, for her final two years at the school.
From 1987-91, Sr. Kathleen taught special education at St. Anthony Village in Parma, OH, where she also served as local superior for three years. For the next four years, she taught 7th grade at St. Stanislaus Elementary in Pittsburgh. From 1995 – 2003, Sr. Kathleen ministered as a foster parent, first at Holy Family Institute in Emsworth, PA, then in a group foster care program in Sewickley, PA. For eight years, she provided a nurturing home to a total of five teen boys, supporting their sports teams and watching over them in their studies and their daily challenges. One of her foster children remained close to her. His two daughters called her 'Nana,' and she loved them and considered them family.
In 2003, she returned to Pittsburgh, serving as activity director, then assistant superior and part-time activity director at Holy Family Manor.
From 2005-13, she also served as a local convent superior. In 2013, she was the facilities manager for the community's Mt. Nazareth campus during the transition in ownership to Presbyterian Senior Care, which is converting the former motherhouse to senior living apartments while maintaining the Mt. Nazareth Learning Center on the property.
Although she experience health issues rather early in life, she always had the will to get better. When she felt she must retire from her ministry as activity director in 2011, Sr. Kathleen became a facilities co-manager for the Great Lakes Area, a job she served with great dedication.
Sr. Kathleen was an unforgettable person. Almost everyone who knew her was saddened by her death at age 66. "Fun," "accepting" and "gracious host" were among her many middle names. At her funeral Mass, Fr. David Moczulski, OFM, alluded to the fact that Sr. Kathleen did not let rules get in the way of her helping people. Her niece eulogized her as caring, loving and supporting to her many nieces and nephews. She will be missed at family and community gatherings, but all are comforted by the fact that she beat us to our ultimate goal.