To share messages of remembrance about a recently deceased sister please visit our Message of Remembrance page.
To make a donation in memory of one of our sisters, click HERE.
Are you looking for a Sister who served in your school, hospital, parish or other ministry?
Please complete our Find A Sister form.
Sr. Claire Pawlak (1913-2015)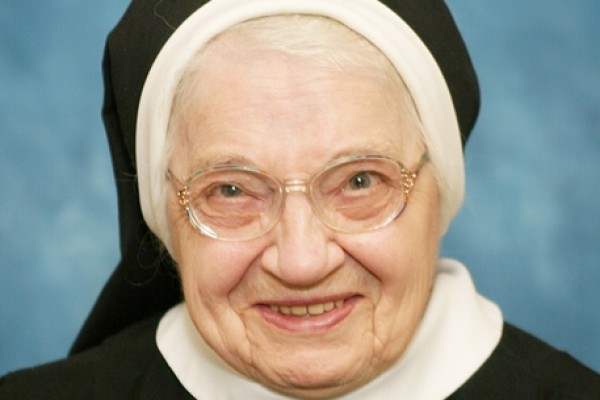 Nov. 11, 1913 - Nov. 6, 2015
Sr. M. Claire (Anna) Pawlak died Friday, Nov. 6, at Holy Family Manor in Pittsburgh, PA, just days before her 102nd birthday.
A native of Gallitzin, PA, she spent her ministry years in education, teaching primary and middle grades, and also serving as principal, local superior and supervising teacher. From 1982 until well into the 2000s, she served at St. Hyacinth Parish in Dillonvale, OH, first serving 15 years as teacher and principal, then another 15 as sacristan and Eucharistic minister before retiring to Holy Family Manor.
In November 2013, more than 125 Sisters, family members and friends helped Sr. Claire celebrate her 100thbirthday at Holy Family Manor, Pittsburgh. Fr. David Moczulski, OFM, was the principal celebrant, assisted by a great-nephew of Sr. Claire. Sr. Claire drew visitors from far and wide. "It was a huge success," the Pittsburgh sisters report.
Both priests also celebrated her funeral Mass on Nov. 11, the date she would have turned 102.