To share messages of remembrance about a recently deceased sister please visit our Message of Remembrance page.
To make a donation in memory of one of our sisters, click HERE.
Are you looking for a Sister who served in your school, hospital, parish or other ministry?
Please complete our Find A Sister form.
Sr. Alexandra Budzinski (1918-2008)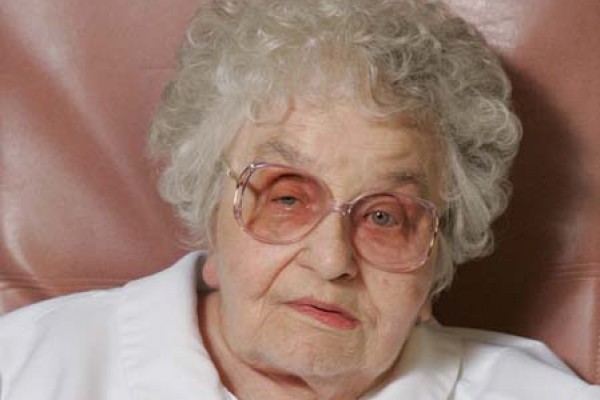 A native of South Bend, IN, Alice Budzinski entered the Congregation in 1938 at Des Plaines, IL. Early on, Sr. Alexandra was sent to Milwaukee, WI, for cooking school. She loved to cook and fix 'favorites' for sisters, family and friends. Those skills were particularly useful when she later served as the Econome for the Des Plaines Provincialate and in the dietary department at Holy Family Hospital.
Sr. Alexandra spent 29 of her 70 years in the Community at the Des Plaines Provincialate, where she eventually served as local superior.
In 1971, she was elected to the General Chapter and returned with a new assignment — Provincial of the Sacred Heart Province (Des Plaines). She was provincial during busy times: the post-Vatican II era, when vocations were declining and sisters leaving the community; during the construction of Nazarethville, as well as building additions at St. Mary of Nazareth and Holy Family Hospitals. In later years, she served in the Dietary Department at Holy Family Hospital, then as Superior at Nazarethville. Residents, staff and sisters say she was noted for her kindness and caring to everyone. Another stint at the Provincialate was followed by her final move to Nazarethville in 2001 following a stroke from which she never fully recovered.