To share messages of remembrance about a recently deceased sister please visit our Message of Remembrance page.
To make a donation in memory of one of our sisters, click HERE.
Are you looking for a Sister who served in your school, hospital, parish or other ministry?
Please complete our Find A Sister form.
Sr. Antonilla Guzek (1918-2008)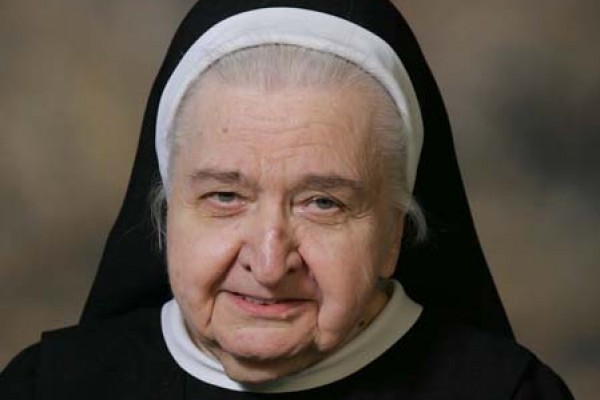 The second of six children, Loreta Guzek was baptized at St. Adalbert Church in Whiting, IN. As a young woman, she worked at Standard Oil Co. in the candle factory, often going to work with her father. She loved to travel, and after a trip to Europe, she announced her plan to enter the convent. Upon learning this — and that Loreta was interested in nursing -- the sisters at St. Adalbert's made sure she knew that that the Sisters of the Holy Family of Nazareth also were involved in nursing.
Once she made her decision, Loreta stayed home to help her mother care for her ailing father and the family business. After his death, she entered Nazareth at age 38 at Des Plaines, IL. She brought much to the community — including her ability to drive and her car.
After professing temporary vows, Sr. Antonilla was transferred to Colorado Springs, where she served as a driver and Sacristan, also helping prepare children for First Communion. She returned to Des Plaines and had a variety of assignments, frequently serving as the house driver wherever her ministry took her. Her last assignments were as Finance Director at Nazarethville and as its Director of Purchasing. She retired in 2000, moving from staff position to resident. On Easter Sunday this year, she asked to go to the hospital, where she was called home to the Lord a week later.