To share messages of remembrance about a recently deceased sister please visit our Message of Remembrance page.
To make a donation in memory of one of our sisters, click HERE.
Are you looking for a Sister who served in your school, hospital, parish or other ministry?
Please complete our Find A Sister form.
Sr. Clementine Wisniewska (1918-2008)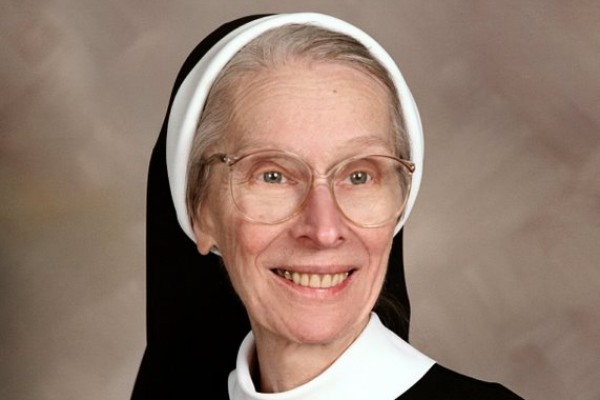 The oldest of three daughters, Sophie Wisniewska grew up in Camden, NY, working as a seamstress at Nanette Manufacturing until her family opened its own shop when she was 26. A devoted member of the local Sodality, Sophie joined the congregation when she was 28, utilizing her skills to sew habits for the sisters. She graduated from Holy Family University and earned her masters degree from Villanova University.
Her teaching ministry brought her to St. Adalbert in Port Richmond, Philadelphia; St. John Cantius, Bridesburgh, PA, and Nazareth Academy, Philadelphia. "Sister Clem" next taught math at Little Flower High School for Girls, Philadelphia, for 24 years. After 'retiring,' she worked in the high school office for seven years. She was known as a thoughtful correspondent who also delighted in writing letters for sisters who no longer could do so. She was a woman who believed in living a balanced life which included daily walks as weather and her health permitted. Devoted to Mary, and on the feast of the Annunciation celebrated late this year due to the Easter calendar, she died of pneumonia while peacefully sitting in her hospital chair on March 31.