To share messages of remembrance about a recently deceased sister please visit our Message of Remembrance page.
To make a donation in memory of one of our sisters, click HERE.
Are you looking for a Sister who served in your school, hospital, parish or other ministry?
Please complete our Find A Sister form.
Sr. Mary Luke Liss (1947 - 2018)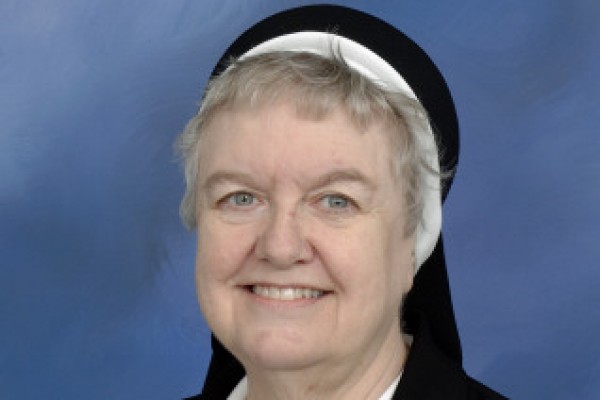 June 6, 1947 – January 11, 2018
Mary Ann came into this world on June 6, 1947 welcomed by her parents, Vincent and Clara Liss and her brothers, Jim (Vincent) and Conrad, and her sister, Joanne.
The Liss family lived in the neighborhood of Immaculate Heart of Mary Parish on the northwest side of Chicago. She attended grammar school there and was taught by the Sisters of the Holy Family of Nazareth. She lived close to the convent and often helped the Sisters. It was around sixth grade when she first considered becoming a Sister.
She spent four years at Schurz High School near her home. During her sophomore year, Sr. Fabiola asked her if she wanted to come to the convent. Mary Ann's father said she didn't know enough about life yet, but she could go when she turned 18. As graduation grew closer, she remembered "a magnetic field pulling me – so I decided to try it out." She went on to write, "Family and friends gave me one to two weeks, but God saw to it that I never left Him."
Mary Ann entered the community on September 4, 1965. She became a novice on August 12, 1966 and was given the name, Sr. Mary Luke. She made first vows on August 11, 1968 and final vows on July 26, 1975.
Sr. Luke received a Bachelor of Science in Education from De Lourdes College in Des Plaines, IL in 1971. She began her education ministry at St. Hyacinth's Elementary School in Chicago in 1970. She also taught elementary school in Mount Prospect, IL, South Bend, IN and Neenah, WI. Sr. Luke also served as the principal at St. Emily's School in Mount Prospect after graduating from Concordia University with a Master's degree in Education Administration.
In 1992, she began to minister at Holy Family Medical Center in Des Plaines, first as a director of volunteers, then as a receptionist and later as an activity assistant. She also served at the library at St. Francis de Sales School, Lake Zurich, IL.
Sr. Luke was a great story teller and was often the life of whatever group she was in. She had many artistic gifts and could draw, paint, play guitar, lead music, all of which she generously shared. Sr. Luke also played the viola in the provincial orchestra.
As her health and memory started to fail, she was no longer able to do what she loved to do. She moved to Nazarethville in 2015.
Sr. Luke died peacefully January 11, 2018. The Mass of Resurrection was January 15 at the provincialate chapel in Des Plaines, IL.