To share messages of remembrance about a recently deceased sister please visit our Message of Remembrance page.
To make a donation in memory of one of our sisters, click HERE.
Are you looking for a Sister who served in your school, hospital, parish or other ministry?
Please complete our Find A Sister form.
Sr. Annella Kipa (1926 - 2018)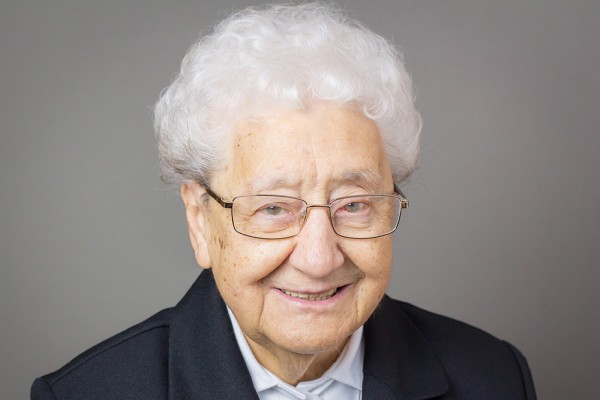 May 28, 1926 – June 12, 2018
Born in Chicago on May 28, 1926 to Anthony and Catherine (Sitko) Kipa, Helen was the third of three siblings. Along with her two sisters, she attended St. Hyacinth School in Chicago where she was taught by the Sisters of the Holy Family of Nazareth. She entered the community in September 1951 and professed her first vows in June 1954.
Sr. Annella began her teaching career at Holy Trinity School in Chicago. She received her teaching certificate from De Lourdes College in Des Plaines, IL. She also taught at St. Luke School in Irving, TX, Immaculate Conception School in Grand Prairie, TX, and Immaculate Heart of Mary School in Chicago.
Beginning in 1975, Sr. Annella served as buyer for the Provincialate which involved making the necessary purchases for the facility. In 1983, she began ministering at Holy Family Health Center where she held many positions including receptionist, medical records' assistant, gift shop manager, housekeeping manager and other jobs which she took on as needed over the next 24 years.
In 2007, when Sr. Elizabeth Trembczynski became the Administrator at Casa San Carlo, a retirement community in Northlake, IL, Sr. Annella went along as a companion and volunteer, serving and ministering there for the next nine years.
All of Sr. Annella's titles could actually be placed under one umbrella: heartfelt, compassionate friend to many. She was a model and star among the people with whom she worked, laughing and crying together with them. However humble a person's contribution, it always merited Sr. Annella's appreciation and respect.
In 2016, at the age of 90, she officially retired to the Provincialate after over 60 years serving God's people.
Sr. Annella passed away without a struggle on June 12, 2018 at Resurrection Medical Center, Chicago. She was the last remaining member of her immediate family, but her funeral was attended by many friends with whom she had lived and served over her lifetime. Her Mass of Resurrection was June 14 at the Holy Family Convent Chapel, Des Plaines. She was laid to rest at All Saints' Cemetery also in Des Plaines.