To share messages of remembrance about a recently deceased sister please visit our Message of Remembrance page.
To make a donation in memory of one of our sisters, click HERE.
Are you looking for a Sister who served in your school, hospital, parish or other ministry?
Please complete our Find A Sister form.
Sr. Mary Anthony Novak (1934 - 2018)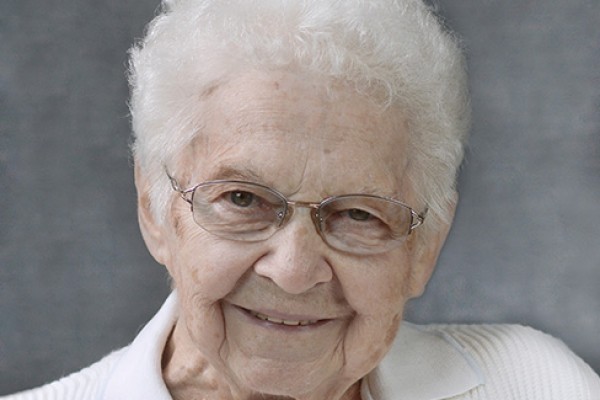 September 4, 1934 – June 25, 2018
Rose Marie Novak was born in Pittsburgh on September 4, 1934 to Walter and Louise (Wojtasiak) Novak and baptized at St. Stanislaus Kostka Church. Along with her siblings, she attended St. Stanislaus School.
Living next door to the convent, one of her fond preschool memories was peeking in the backyard on laundry day and waiting with gleeful anticipation for the sisters to playfully toss her up in the air on a clean drying blanket. She continued to grow closer to the sisters and was a ready volunteer, helping in the school and parish.
At Mt. Nazareth Academy in Pittsburgh, she continued her education with the Sisters of the Holy Family of Nazareth and entered the community on January 11, 1953. She made perpetual vows on August 12, 1961 in Pittsburgh.
Sr. Mary Anthony (formerly known as Sr. Mary Antonilla) began teaching elementary school at Holy Family School in Pittsburgh. She also taught at Transfiguration School in Michigan; Sts. Cyril and Methodius in McKees Rocks, PA and at St. Stanislaus School in Erie, PA.
Multi-talented and willing to take on new challenges offered within the province, her ministry took wing in various ways of serving God's people. Sr. Mary Anthony served as a childcare worker at Holy Family Institute (HFI), Emsworth, PA. She also ministered for nine years as a licensed practical nurse in pediatrics at Mercy Hospital in Altoona, PA.
She served at St. Leonard's Home in Hollidaysburg, PA as a healthcare coordinator; as a medical and clerical assistant with Evelyn S. Berwick, MD in Pittsburgh; as a live-in-companion to Mrs. Elizabeth Gordon in Chagrin Falls, OH; and as a part-time receptionist at Poor Clare Monastery in Rocky River, OH.
Though her health condition began to limit her activity, she remained active from a wheelchair, reaching out to staff, sisters and residents at Holy Family Manor in Pittsburgh. Once bedridden, she never complained.
During the morning hours of June 25, 2018, Sr. Mary Anthony received the comfort of her "sweet heart of Jesus" as he gently took her home. Her funeral liturgy was celebrated on June 27 at Holy Family Manor Chapel. She was laid to rest in St. Joseph Cemetery on the CSFN grounds in Ross Township, PA.