To share messages of remembrance about a recently deceased sister please visit our Message of Remembrance page.
To make a donation in memory of one of our sisters, click HERE.
Are you looking for a Sister who served in your school, hospital, parish or other ministry?
Please complete our Find A Sister form.
Sr. Dominic Ciuzycki (1928 - 2019)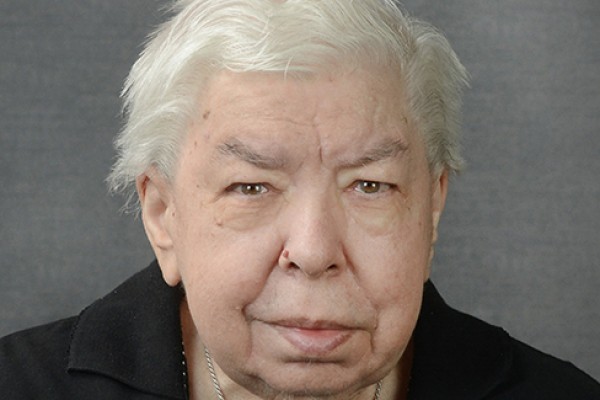 October 24, 1928 – March 22, 2019
As a positive person and a ready listener with a reassuring smile and kind words, Sr. Dominic was helpful to many sisters, residents and staff at Holy Family Manor in Pittsburgh where she served as receptionist for more than 10 year after her retirement. She was often complemented for her beautiful singing voice and was able to add harmony to the songs in the Holy Family Manor chapel and dining room.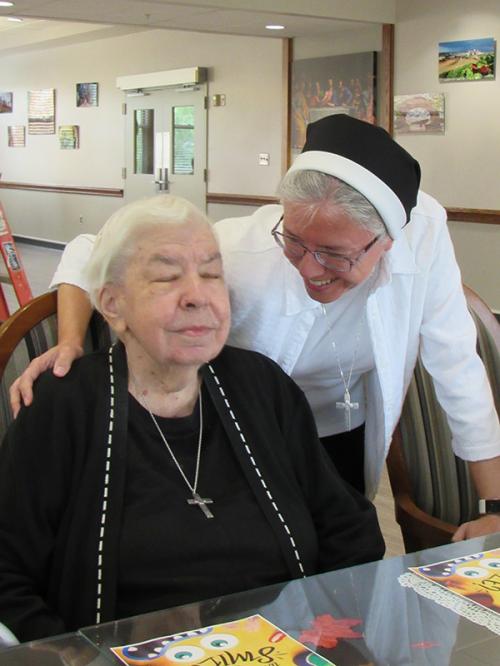 Irene was born in Detroit on October 24, 1928 to Dominic and Bernice Ciuzycki. Along with her six siblings, she attended St. Hyacinth School through eighth grade. In high school, she attended Mt. Nazareth Academy, Pittsburgh.
At 16, Irene recognized the call to religious life and entered the Congregation of the Sisters of the Holy Family of Nazareth, becoming a postulant on March 18, 1945. She professed her temporary vows in1949 and made perpetual vows in1955.
Sr. Dominic ministered for over 30 years as an elementary school teacher in Pennsylvania, Michigan, Ohio, and Alabama. In addition, she served as principal at St. Stanislaus School in Erie.
Between 1981 and 1987, she lived in Rome, working in the archives and translating Blessed Mary of Jesus the Good Shepherd's (Frances Siedliska) letters.
Sr. Dominic returned from Rome in 1990 and served in St. Leonard's Home in Altoona, PA as assistant administrator. In January 2002, she retired and was transferred to Holy Family Manor in Pittsburgh.
In October 2018, she was placed on hospice and was kept comfortable. She really enjoyed the last months of her life. She died at Holy Family Manor on March 22, 2019 at the age of 90 in the 74th year of her religious life.
The Mass of the Resurrection was celebrated on March 24 at Holy Family Manor chapel. Sr. Dominic was laid to rest in St. Joseph Cemetery in Ross Township, PA.
If you would like to make a donation in memory of Sr. Dominic, click HERE.