To share messages of remembrance about a recently deceased sister please visit our Message of Remembrance page.
To make a donation in memory of one of our sisters, click HERE.
Are you looking for a Sister who served in your school, hospital, parish or other ministry?
Please complete our Find A Sister form.
Sr. Madeline Kanich (1940 - 2019)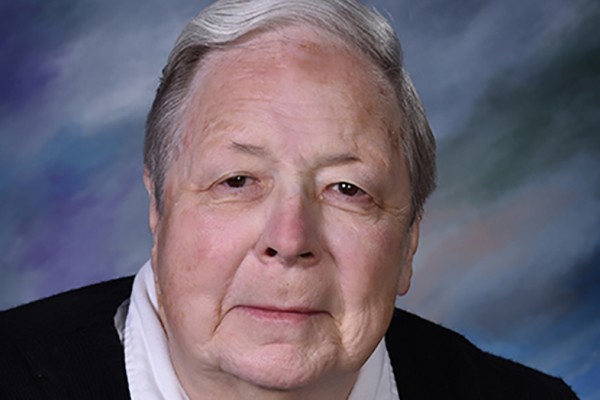 August 26, 1940 – October 8, 2019
With kindness, generosity, and sensitivity, Sr. Madeline touched many lives with her warm-hearted, good humor and with her commitment to serving families. Born on August 26, 1940 to John and Ann (Jacubovics) Kanich in New York City, she was baptized Catherine Kanich at St. John Nepomucene Church and became a member of St. Stanislaus Kostka Parish, Greenpoint, Brooklyn when her family moved there. She entered the Sisters of the Holy Family of Nazareth on September 8, 1956 and professed her final vows on August 11, 1965.
Sr. Madeline earned a Bachelor of Arts degree in psychology from Holy Family University in Philadelphia in1969 and a Master of Social Work from St. Louis University, Missouri in 1971.
Her first assignment was to teach in St. Mary's Elementary School, Worcester, MA. After six years of ministry there, she devoted her life to Little Flower Children's Services in Wading River, NY where she spent 27 years as a social worker. She also served as a cottage mother and adoption supervisor. Her strong advocacy for the children she represented was a blessing to so many.
After her retirement from social work in 1998, she continued at Little Flower as an econome/buyer, ordering food and supplies for the institution. In 2016, Little Flower honored Sr. Madeline for her 50 years of service to the organization, recognizing her for "enabling the 'lights' of so many Little Flower youngsters to shine over the long years of her career."
In January 2016, Sr. Madeline came to live at Immaculate Heart of Mary Convent, Monroe, CT to receive nursing care due to an injury. A specially made electric wheelchair enabled her to maneuver through the corridors of the convent to the dining room, chapel, and community room and was often seen in the chapel making visits to Jesus. She served as the convent's assistant superior, a moderator for the Associates of the Holy Family, and a member of the Holy Family Grant Review Board. To hear Sr. Madeline describe her commitment to serving families even in retirement, watch this 2016 Mission Moment video.
After a short illness, Sr. Madeline passed away peacefully on October 8. Her Mass of Resurrection was celebrated October 11 at the Immaculate Heart of Mary Convent chapel, Monroe, CT.
If you would like to make a donation in memory of Sr. Madeline, click HERE.