To share messages of remembrance about a recently deceased sister please visit our Message of Remembrance page.
To make a donation in memory of one of our sisters, click HERE.
Are you looking for a Sister who served in your school, hospital, parish or other ministry?
Please complete our Find A Sister form.
Sr. Ruth Ruster (1937 - 2020)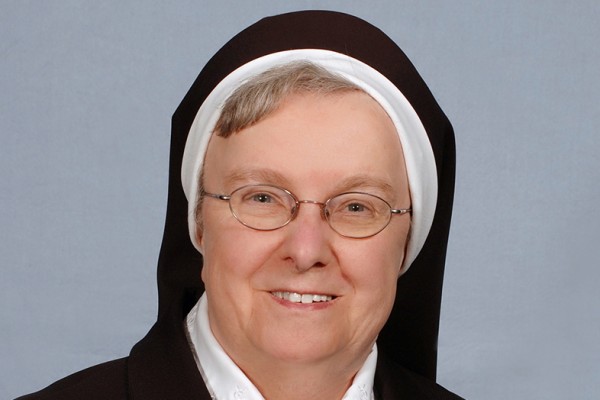 April 17, 1937 – January 6, 2020
Howard and Dorothy Ruster welcomed the arrival of baby Judith Ann on April 17, 1937 in East Stroudsburg, PA. Soon, the family moved to Philadelphia where Judith attended Our Lady of Czestochowa Grade School. Wise before her years, Judith converted to Catholicism at the age of 10. She was baptized in the Our Lady of Czestochowa Church on April 27, 1947 and began her religious journey within the Church.
After graduation from the eighth grade, Judith entered the Aspirancy of the Sisters of the Holy Family of Nazareth and attended Nazareth Academy High School in Philadelphia. Judith entered the Congregation on January 10, 1954. On August 13, 1955, she became a novice and received the name Sr. Mary Ruth. She professed her perpetual vows on August 11, 1962.
Sr. Ruth received a teaching diploma in history and governance and her bachelor's degree from Holy Family College (now Holy Family University) in Philadelphia in 1965. Her quiet yet firm personality endeared her to the children and youth she taught at Sacred Hearts of Jesus and Mary in Scranton, PA; Visitation BVM in Trooper, PA; and Our Lady of Calvary, Nazareth Academy Grade School, Archbishop Ryan High School, and Nazareth Academy High School in Philadelphia. She also served as the athletic director for girls at Archbishop Ryan High School and as principal or vice-principal in St. Katherine of Siena, Our Lady of Calvary and St. Adalbert Schools. In 2008, she began ministering as the director of religious education for St. Katherine of Siena Parish in Philadelphia.
In 2009, Sr. Ruth began to experience some health issues. Always active, Sr. Ruth was given the responsibility of the dining room, liaison to the food service, and oversight of the employees at Jesus of Nazareth Convent (Mount Nazareth) in Philadelphia. Her gentle smile and twinkle in her eyes made everyone feel at ease with her.
As Sr. Ruth's condition deteriorated, her sense of humor never diminished. Her love for and imitation of the infant Jesus, the simplicity of his life and his obedience to Mary and Joseph, marked her entire life.
Sr. Ruth passed away on January 6 at Jesus of Nazareth Convent (Mount Nazareth). Her Mass of Resurrection was January 10 at Mount Nazareth.
If you would like to make a donation in memory of Sr. Ruth, click HERE.