To share messages of remembrance about a recently deceased sister please visit our Message of Remembrance page.
To make a donation in memory of one of our sisters, click HERE.
Are you looking for a Sister who served in your school, hospital, parish or other ministry?
Please complete our Find A Sister form.
Sr. Roselita Bradley (1932 - 2020)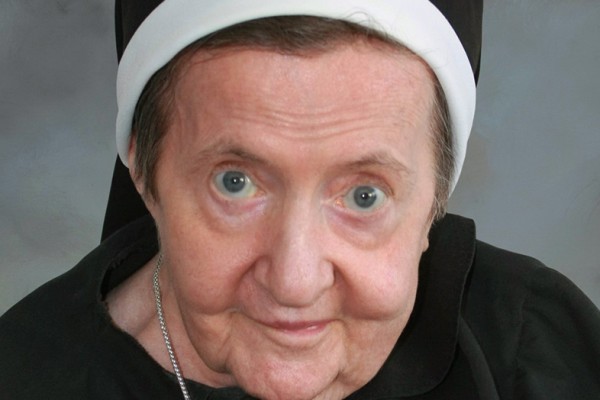 August 28, 1932 – May 9, 2020
Roselita (Rose) was born in Philadelphia on August 28, 1932 and was baptized at Ascension of Our Lord Church. The seventh of Francis and Margaret (Lehn) Bradley's 12 children, she attended St. Hubert Catholic High School in Philadelphia where she began to realize that God was calling her to religious life. The example and inspiration of her teachers planted the vocation seed in her heart. After working for two years, she responded to God's call and entered the Sisters of the Holy Family of Nazareth on September 8, 1952 and professed her perpetual vows on March 9, 1961.
Sr. Roselita taught at the elementary level for several years at Saint John Cantius School in Philadelphia; Queen of Peace School in Ardsley, PA; and Saint Mary School in Worcester, MA. She then accepted a teaching position at Nazareth Academy in Philadelphia. Mathematics was her area of concentration. She was a graduate of Holy Family University and Villanova University.
During the summer of 1983, Sr. Roselita was elected secretary general of the congregation. Two months later, she was in Rome, immersed in the work of the congregation. During her nine year term, she was present for the Beatification of Blessed Mary of Jesus the Good Shepherd, the introduction of the Cause for Canonization of Sister M. Stella and her Ten Companions, and the visit of Saint John Paul II to the Generalate.
At the conclusion of her term of office, Sr. Roselita returned to Nazareth Academy where she spent the next ten years teaching and serving as the assistant principal. After having been blessed for many years with excellent health, she began to experience difficulties and it became necessary for Sr. Roselita to reside at Mount Nazareth to receive the care she needed.
Her days were spent living simply, praying for the needs of the congregation and of her family and friends, and preparing for heaven. For several years, Sr. Roselita was mostly confined to her bed, living a contemplative life in prayer for the needs of the world. On the evening of May 9, 2020, Sr. Roselita passed away.
If you would like to make a donation in memory of Sr. Roselita, click HERE.
In keeping with current health and safety guidelines, her interment was private. A memorial Mass for Sr. Roselita will be held at a future date. If you would like us to notify you of the date and time of the Memorial Mass for Sr. Roselita, please email your name and contact information to info@nazarethcsfn.org. To share your messages of remembrance, please visit our Message of Remembrance page.