To share messages of remembrance about a recently deceased sister please visit our Message of Remembrance page.
To make a donation in memory of one of our sisters, click HERE.
Are you looking for a Sister who served in your school, hospital, parish or other ministry?
Please complete our Find A Sister form.
Sr. Susanne Danoski (1936 - 2021)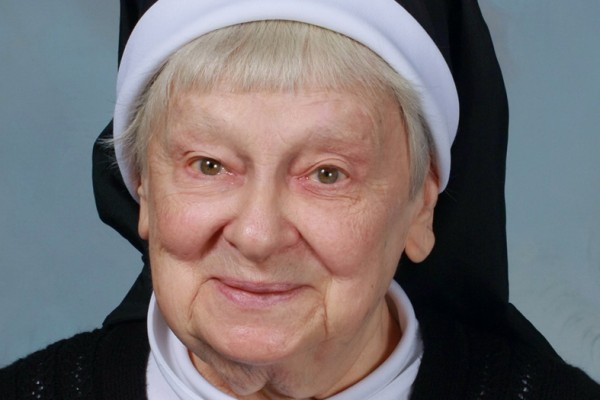 May 20, 1936 – January 17, 2021
Cecilia was born on May 20, 1936. Her parents, Joseph and Catherine, had Cecilia baptized on the feast of the Visitation at St. Adalbert Church in Elmhurst, NY. She entered St. Adalbert's Elementary School, then pursued her education at Nazareth Academy High School and Holy Family College in Philadelphia. On January 11, 1953, Cecilia entered the Sisters of the Holy Family of Nazareth where she became a novice, receiving the name Sr. Susanne. She received her Master's Degree in French from Seton Hall University in South Orange, NJ.
Her ministry of teaching took her across several states from St. Mary's in Massachusetts to St. Joseph's and St. Stanislaus in Connecticut to St. Joseph's in New Jersey, and finally to St. Stanislaus, and Holy Cross, finally coming full circle to her home parish of St. Adalbert's in New York. After thirty years in teaching, Sr. Susanne became a student again, this time studying to be a hospital chaplain. She ministered at St. Charles Hospital in New York and St. Francis Medical Center in New Jersey. Sr. Susanne was one of the first National Association of Catholic Chaplains (NACC) certified chaplains. After serving as a secretary in a diocesan ministry in New Jersey, she retired to Mount Nazareth in Philadelphia in 2013.
In her retirement, Sr. Susanne enjoyed watching EWTN daily. She had a dry sense of humor and a funny way of describing challenging situations that uplifted many of the sisters in her local community. Her kindness to those who serviced her in any way did not go unnoticed. This kindness was a virtue that was part and parcel of her life. She was long known for remembering friends and acquaintances on important days, a generosity that was also extended to the poor. Many of these acts of kindness were done without the knowledge of others.
On the afternoon of January 17, Sr. Susanne quietly went back to the Lord at Nazareth Hospital in Philadelphia. The interment was private in keeping with current health and safety guidelines of the Sisters of the Holy Family of Nazareth – Holy Family Province. To share your messages of remembrance, please visit our Message of Remembrance page.