To share messages of remembrance about a recently deceased sister please visit our Message of Remembrance page.
To make a donation in memory of one of our sisters, click HERE.
Are you looking for a Sister who served in your school, hospital, parish or other ministry?
Please complete our Find A Sister form.
Sr. M. Josepha (Theresa) Gagliardi (1938 – 2021)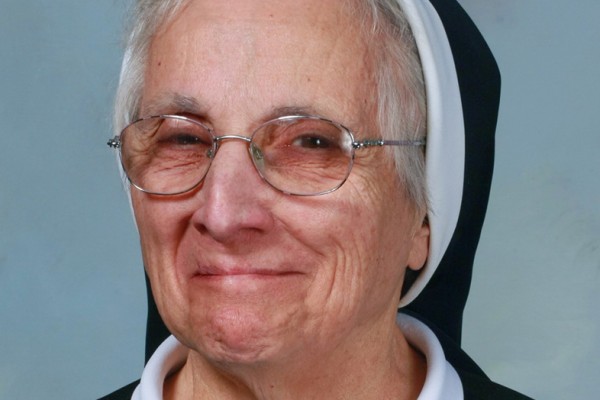 On November 12, 1938, Santina and Floyd Gagliardi welcomed a baby girl whom they named Theresa. Soon after, Theresa was baptized at Our Lady of Loreto Church in Southwest Philadelphia. Once enrolled at St. Mary of Czestochowa parish school, Theresa met the Sisters of the Holy Family of Nazareth, whose profound influence on her began in her early education. Theresa was always a good student and a fine musician from a young age. She graduated from West Catholic High School for Girls in 1956 and found herself even more sure of her budding vocation.
Theresa became a postulant on September 8, 1956. Upon entering the novitiate, she received the name Josepha, a name that held profound meaning for her throughout her lifetime. She made her final vows on August 8, 1965.
Having earned a bachelor's degree in education from Holy Family College in Philadelphia and a master's in history from the University of Scranton, Scranton, Pennsylvania, Sr. Josepha was already well underway as an exceptional classroom teacher. She ministered at Our Lady of Calvary parish school, Cardinal Dougherty High School, Nazareth Academy High School and Archbishop Ryan High School for Girls, all in Philadelphia. She retired from her education ministry in 2013.
Always found to be laughing at a good joke, Sr. Josepha was sensitive by nature, a woman of principle, and a private person by all accounts. From her personality, uniquely her own, flowed so many gifts for others, each refined over a lifetime of generous giving. She was at home in the kitchen, where her cooking and baking for the sisters through the years was a sheer joy for her. Her listening presence to those who would confide in her is fondly remembered. It was a loving and loyal sense of family that motivated her relationships with her own family, community, and friends alike as, when asked, she readily assisted others with whatever was needed.
Sr. Josepha passed from this life peacefully on the night of May 17 at Nazareth Hospital in Philadelphia. Mass and interment was private. To share your messages of remembrance, please visit our Message of Remembrance page.