To share messages of remembrance about a recently deceased sister please visit our Message of Remembrance page.
To make a donation in memory of one of our sisters, click HERE.
Are you looking for a Sister who served in your school, hospital, parish or other ministry?
Please complete our Find A Sister form.
Sr. Catherine O'Malley, CSFN (1935 – 2022)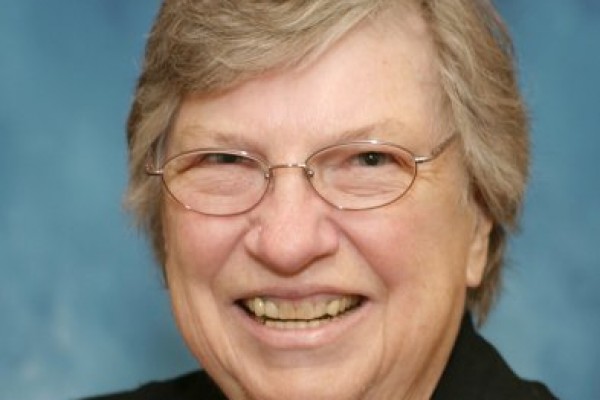 Barbara O'Malley was born in Pittsburgh, PA on February 8, 1935, to Joseph O'Malley and Catherine Newell, and was baptized at St. Paul Cathedral, Oakland. She developed an interest in religious life while in high school but recognized that she needed to learn more about it, reading about Catholic sisters and congregations. Her pastor recommended she contact the 'Nazareth' sisters, and she was entered the novitiate on August 12, 1955, receiving the name Catherine. On August 11, 1963, she professed her perpetual vows.
Sister received her B.S. in Education and M.Ed. from Duquesne University, as well as Accounting Diplomas from the states of Pennsylvania and Ohio. From 1957 through 1968, Sr. Catherine taught grade school at St. Frances Cabrini and St. Christopher Schools in Michigan, and St. Malachy School in Pittsburgh, PA. Sister went on to teach high school at Mt. Nazareth Academy in Pittsburgh, PA, and St. Frances Cabrini, Allen Park Michigan. She was known to be an excellent math teacher.
From 1974 through 1980, Sr. Catherine ministered as the Assistant Treasurer at the Provincialate, then serving as Provincial Treasurer and Councilor for St. Joseph Province from 1980 to 1986. Following this, Sr. Catherine used her skills in accounting to hold positions over the next 20 years with Mercy Hospital, St. Augustine Academy, North Hills Catholic High School, the School Sisters of St. Francis, Mt. Nazareth Center, FOR, and Holy Family Manor.
Sr. Catherine was always faithful to prayer. She loved saying the rosary and participating in community prayers. Sr. Catherine also enjoyed opera, and had season tickets to the Pittsburgh Opera. She was a dog lover, and lived a simple and private life.
In July 2011, Sister moved to Holy Family Manor. While there, she was instrumental in forming the "Table Tops", which was a practice of filling tables with goodies and practical needs for the sisters to take freely. From there, she moved to Vincentian Home in Pittsburgh.
Sr. Catherine went home to God on March 9, 2022. Sister is remembered as a dedicated teacher, a faithful steward of the Community's finances, and someone who was always willing to share her many gifts.
To share your messages of remembrance, please visit our Message of Remembrance page. May this faithful servant rest in peace.