To share messages of remembrance about a recently deceased sister please visit our Message of Remembrance page.
To make a donation in memory of one of our sisters, click HERE.
Are you looking for a Sister who served in your school, hospital, parish or other ministry?
Please complete our Find A Sister form.
Sr. Carol Szott (1943 – 2022)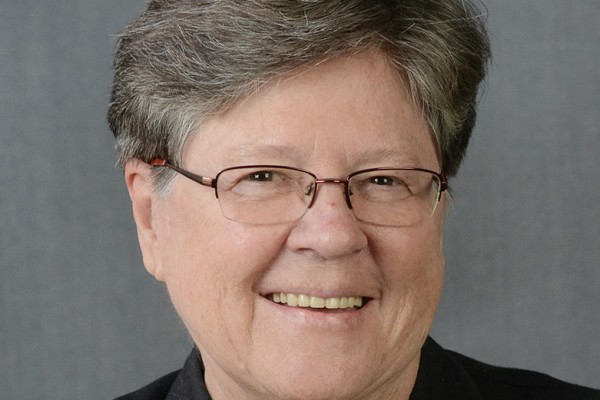 Carol Ann Szott was born on March 22, 1943, to Joseph and Frances Szott in Detroit, Michigan. She attended Saint Christopher School in Detroit, but in deciding she wanted to be a Sister, traveled to meet the CSFN Sisters at Mount Nazareth Academy in Pittsburgh, Pennsylvania. Carol graduated from the Academy in 1959 and entered the Congregation of the Sisters of the Holy Family of Nazareth. She professed her perpetual vows in August 1967 as Sr. Mark, later reverting to her baptismal name of Sr. Carol.
Sr. Carol was always profoundly grateful for the education she received throughout the years, earning both a Bachelor of Science in Education and an Associate Degree in Mental Health Technology and Human Service Advocacy. Her years of ministry saw her serving in many different capacities, including tenures as a teacher, principal, dean of students, vocations minister, manager of Holy Family Manor, and most recently, facilities manager for the Great Lakes area.
In reflecting throughout her life, Sr. Carol often said: "I don't know how I deserve all these blessings." Among the many blessings she cherished were her love of family, and appreciation for Community, nature, and animals. Sr. Carol was especially fond of her dog Lacy, whom she trained as a therapy dog. An enduring blessing to Sr. Carol was the opening of "The Cottage," a home on the grounds of the former Saint Joseph Provincialate in Pittsburgh for Sisters to relax, pray, and take time for silence.
Sr. Carol enjoyed cooking, discovering different recipes, spending time outdoors for prayer, taking meditation walks, hiking, golfing, following sports, and listening to music. It was important to Sister to keep in touch with family, which she did over the phone, social media, and occasional visits for family events. Most important to her was a weekly call to her mother, whose love and wisdom she cherished deeply.
Sister spent her last days keeping her heart and mind on the love of her God. Sr. Carol was called home to the Lord on June 18, 2022. To share your messages of remembrance, please visit our Message of Remembrance page. May she rest in peace.