To share messages of remembrance about a recently deceased sister please visit our Message of Remembrance page.
To make a donation in memory of one of our sisters, click HERE.
Are you looking for a Sister who served in your school, hospital, parish or other ministry?
Please complete our Find A Sister form.
Sr. Jude Carroll (1942 – 2023)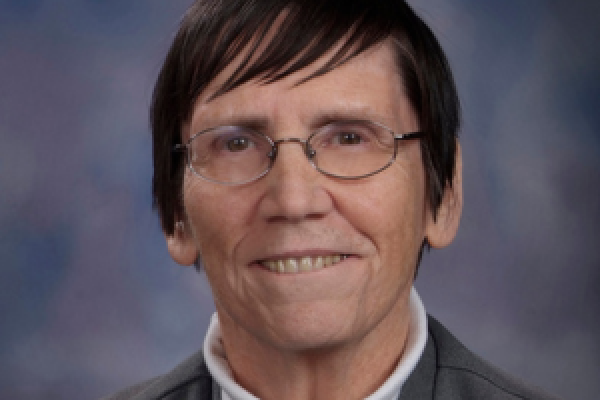 Judith Ann Carroll was born January 3, 1942, to John and Ruth (Adams) Carroll, her mother passing when she was an infant and her father later remarrying. Youthful illness left Judith poor health and, unable to care for Judith or her siblings, her stepmother asked her parents to take in Judith and her siblings.
Baptized Episcopal, Judith had no instruction in religion until her grandmother spoke to her of God and faith. Though losing her father as a child, Sister often said that time living with her stepmother's parents was happy.
She attended University of Connecticut to study English and made a friend who invited her home for the holidays, where she was introduced to the Catholic faith. Judith then had a Catholic baptism at the Church of St. Cecilia in Stamford in 1965.
Working in the business successfully for eleven years, Judith found herself feeling restless. Friends suggested she seek spiritual direction; fate led her to Sr. Frances Smalkowski, CSFN, who invited her to attend the Holy Saturday Vigil in the chapel at Immaculate Heart of Mary Convent. She said that it was then, in 1974, that she first heard God's call.
Judith entered the Congregation of the Sisters of the Holy Family of Nazareth on February 6, 1977, taking the name Sr. M. Jude. She earned a master's degree in religious education from Fairfield University and a graduate certificate in Spirituality from St. Joseph College. Sister ministered as a DRE at several parishes, as well as RCIA Director at St. Joseph Parish, Shelton, Connecticut, and assisted with retreats at the House of Prayer, Riverhead, New York.
Sr. Jude returned to Immaculate Heart of Mary Convent in 2004 to transition to part-time work. There she led retreat programs, served as Director of the Association of the Holy Family, served as delegate to the Bridgeport Diocesan Synod of 2015, and published the province newsletter.
In 2015, Sister retired to St. John Paul II Rehabilitation Center in Danbury. She embarked on this new chapter with gusto, encouraging and praying with other patients. Sister was admired by for her joyful spirit; she was never without a smile. She served as lector at Masses and loved to color and gift special images to Sisters. She was grateful for every phone call, card, and visit she received!
Sr. Jude passed peacefully on April 23, 2023. To share your messages of remembrance, please visit our Message of Remembrance page. May she rest in peace.