To share messages of remembrance about a recently deceased sister please visit our Message of Remembrance page.
To make a donation in memory of one of our sisters, click HERE.
Are you looking for a Sister who served in your school, hospital, parish or other ministry?
Please complete our Find A Sister form.
Sr. Doloretta Dawid (1938 – 2023)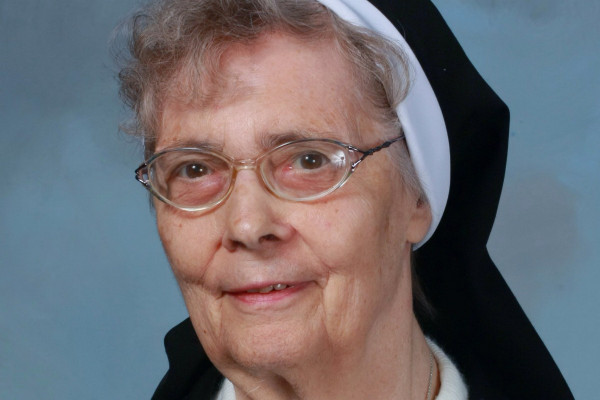 On November 14, 1938, a baby girl was born to Vincent and Pelagia Dawid in Brooklyn, New York. On Christmas Day in 1938, the child was baptized Doloretta Dorothy.
Doloretta attended Saint Agatha's Elementary School in Brooklyn, New York. Upon her graduation from Saint Agatha's, she decided at a young age to follow the Lord. She attended Nazareth Academy, Philadelphia, as an aspirant. On December 8, 1954, Doloretta became a postulant in the Congregation of the Sisters of the Holy Family of Nazareth. She began her Novitiate on August 16, 1955, and received the name of Sister M. Clarita. On August 15, 1957, Sister Clarita pronounced her first vows; and her final vows on August 11, 1963. Later, Sister returned to her Baptismal name, Sister Doloretta.
Sister's ministry was in teaching. Throughout her years instructing pupils, Sister met students of all levels of education, from elementary to university, while teaching at St. John Cantius in Bridesburg, Sacred Hearts of Jesus and Mary in Scranton, Nativity BVM in Pottsville, Nazareth Academy High School, and Holy Family University in Philadelphia. During these years one sentence comprised her philosophy, namely: "Teaching is a work of Heart". Many of our Sisters were her students!
Sister Doloretta always had a devotion to Our Lady of Sorrows because of her name and tried often to say the rosary of the Seven Dolors. On Saturday evenings she enjoyed watching movies about the lives of the Saints on EWTN, her favorite being the life of St. Josephine Bakhita.
She loved to read and later in life when her eyesight weakened, she read from a Kindle so that she could enlarge the letters. One of her favorite hobbies was writing poetry. She wrote mainly about family, nature, and spirituality. Some of her poems have been published in Folio Holy Family University's literary magazine.
Sister always found attendance at Folio Night special because she was happy to hear the students read their works and marveled at their creativity. Her support of these students was part and parcel of who she was.
Sister Doloretta was called home to God on September 12, 2023. To share your messages of remembrance, please visit our Message of Remembrance page. May she rest in peace.