To share messages of remembrance about a recently deceased sister please visit our Message of Remembrance page.
To make a donation in memory of one of our sisters, click HERE.
Are you looking for a Sister who served in your school, hospital, parish or other ministry?
Please complete our Find A Sister form.
Sr. Ancilla Zebrowska (1918-2008)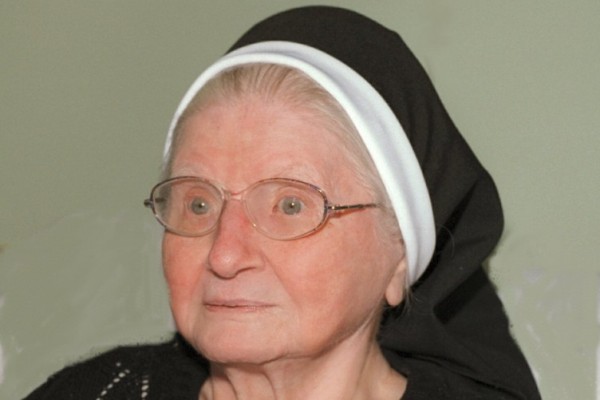 Genevieve Zebrowska was born in Philadelphia, moving with her family to Port Richmond, PA, where they joined St. Adalbert's Church. Genevieve began her schooling at the public school and later transferred when the family moved to St. Adalbert's. There she met the sisters of the Holy Family of Nazareth and began to consider a religious vocation, entering the aspirancy program with the sisters in Torresdale, PA. Now Sr. M. Ancilla, she pronounced her perpetual vows on Aug. 15, 1945, the Feast of the Assumption.
Sr. Ancilla held a B.S. in biology from Catholic University of America, a certificate in religious studies from Providence College in Rhode Island and later earned a master's in religious studies from St. Charles Borromeo Seminary.
From 1946-77, she taught elementary and high school students in Philadelphia, Baltimore, MD, and Scranton, PA. She also served as a parish minister in Baltimore and Scranton. She was best known among the sisters as Mistress of Novices from 1958-68. A lover of nature, she found the grounds of Meadowbrook, the former Philadelphia Novitiate, a welcome place for contemplation as well as a gardening challenge for all the novices.
Sr. Ancilla died on November 28.