To share messages of remembrance about a recently deceased sister please visit our Message of Remembrance page.
To make a donation in memory of one of our sisters, click HERE.
Are you looking for a Sister who served in your school, hospital, parish or other ministry?
Please complete our Find A Sister form.
Sr. Barbara Ellen Smolinska (1919-2008)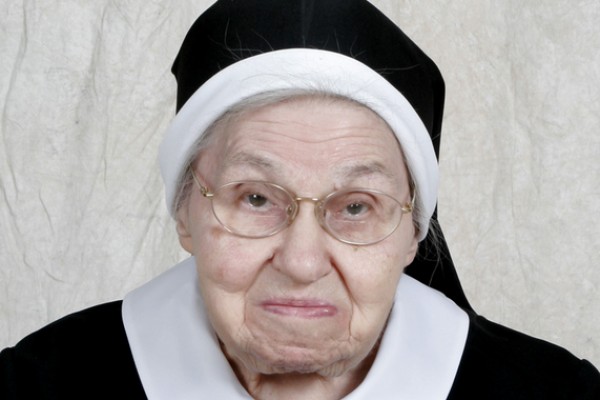 A native of Brooklyn, NY, Barbara Smolinska graduated from Our Lady of Czestochowa School and attended public high school before attending school at Nazareth Academy in Torresdale (Philadelphia), PA. She joined the sisters in 1939, and received her religious name, "Mary Malvina," when she became a novice. After Vatican II, when sisters were permitted to return to their baptismal names, Sr. M. Malvina chose to be known as Sr. M. Barbara Ellen.
For some 50 years, she taught small children, mostly first graders, in schools in Pennsylvania, Connecticut, New Jersey, New York and Maryland. She was know in the community as a humble woman, a good story-teller with a dry wit and great humor. She had a great love of animals, particularly some convent dogs whom she encouraged to perform for visitors.
Sr. Barbara Ellen was devoted to St. Anthony, as well as to St. Joseph and the Blessed Mother. Sisters regularly asked Sr. Barbara Ellen to pray to St. Anthony for help in finding lost articles. And when the item resurfaced, Sr. Barbara Ellen would note that she must give St. Anthony a hug and a kiss.
Sr. Barbara Ellen retired to Marian Heights in Monroe, CT, in 2005. Eventually, she suffered a stroke, seeking comfort from St. Anthony and her stuffed animal dog. She died on Dec. 19 as the first heavy snowstorm of the season was moving across Connecticut.