To share messages of remembrance about a recently deceased sister please visit our Message of Remembrance page.
To make a donation in memory of one of our sisters, click HERE.
Are you looking for a Sister who served in your school, hospital, parish or other ministry?
Please complete our Find A Sister form.
Sr. Jeanette Martell (1931-2008)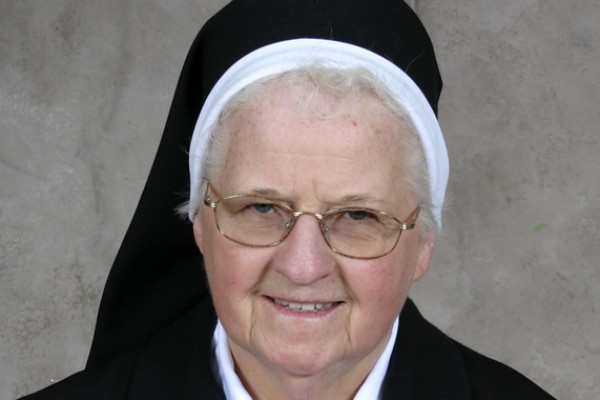 Born in Norwich, CT, Sr. Jeanette Martell was the youngest of four children. After graduating from the local high school, she worked as a bank teller before enlisting in the U.S. Navy in December 1951. She served in Pearl Harbor, Hawaii, and in Boston, MA, as a disbursing pay clerk and a recruiting officer, respectively.
Sr. Jeanette earned bachelor's and master's degrees in business education from Marywood College in Scranton, PA. She briefly taught elementary school (St. Adalbert's, Elmhurst, NY) and spent most of her career teaching at the high school level in New York, New Jersey and Massachusetts. She also was principal at St. Isidore School, Riverhead, NY; and St. John Cantius and Sts Cyril & Methodius schools, both in Brooklyn, NY.
Twice she served as provincial treasurer for the former Immaculate Heart of Mary Province in Monroe, CT. Sr. Jeanette retired to the Monroe convent in 2007, and suffered a heart attack in October 2008. She passed away on Dec. 26. Her funeral on a sunny Dec. 30 included full military honors, with a two-person honor guard who formally laid the U.S. flag on her coffin before playing Taps and presenting the flag to the family.