To share messages of remembrance about a recently deceased sister please visit our Message of Remembrance page.
To make a donation in memory of one of our sisters, click HERE.
Are you looking for a Sister who served in your school, hospital, parish or other ministry?
Please complete our Find A Sister form.
Sr. Benedette Olszewski (1917-2009)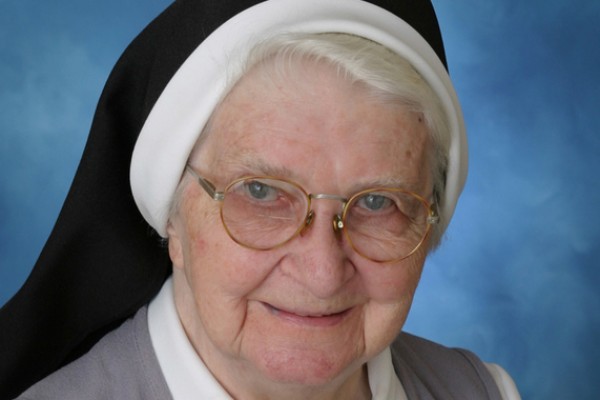 One of nine children, Helen Olszewski knew early on that she wanted to be a sister. "My first day of school (in Dillonvale, OH) seemed to be the beginning of my vocation," Sr. Benedette later wrote. After completing 8th grade, she joined the CSFNs in Bellevue, Pittsburgh, attending high school as an aspirant.
Her ministry included both teaching and social work. Sr. Benedette was a kindergarten and primary school teacher at St. Stanislaus School, Cleveland; Immaculate Heart of Mary School, Pittsburgh, and Sacred Heart School, Portage, PA. In Michigan, she taught at Sr. Frances Cabrini School in Allen Park and St. Christopher School, Detroit. She was principal and 1st-grade teacher at St. Philomena, Beaver Falls, PA. She held a bachelor's in education from Dequesne University.
In 1069, she received her Master's in social Work from the University of Pittsburgh. During the graduate program and until 1973, she served as a case worker, child care director and social service director at Holy Family Institute, Emsworth, PA. Subsequently, she served as the local superior at Holy Family Manor, and then spent 17 years on the staff at Mt. Nazareth Learning Center.
Sr. Benedette died on Feb. 11.