To share messages of remembrance about a recently deceased sister please visit our Message of Remembrance page.
To make a donation in memory of one of our sisters, click HERE.
Are you looking for a Sister who served in your school, hospital, parish or other ministry?
Please complete our Find A Sister form.
Sr. Joan Szkutnicki (1919-2009)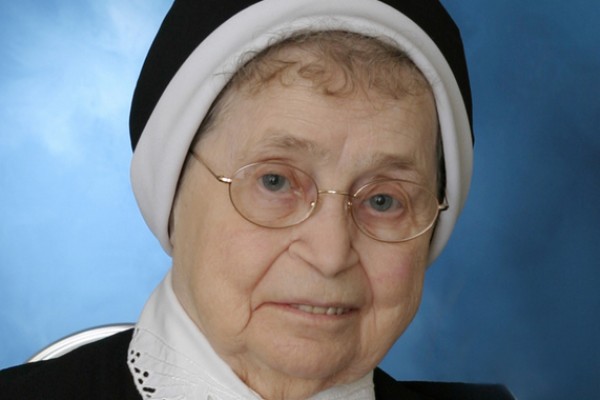 One of 12 children born in Dearborn, MI, the former Constance Szkutnicki was seven years old when she first encountered the CSFNs who had come to teach at St. Barbara's School in Dearborn. The first CSFNs at the Dearborn parish lived in a house built by her father, John. When more sisters arrived in Dearborn, the Szkutnicki family lived downstairs and the sisters upstairs in the house next door.
When she graduated from St. Barbara's, Constance told her family of her intention to join the CSFNs. She recalls her father telling her, "This is your life that you chose. Go with our blessing and we will pray that you persevere to the end." She professed her final vows on Aug. 18, 1946, in Bellevue.
The next year, the new Sr. Joan received her certification in medical records from the American Medical Record Association. She spent 50 years ministering in that field, including service at Ohio Valley General Hospital, McKees Rocks, PA; the former Mercy Hospital, Altoona, PA, and at Fr. Walter's Memorial Child Care Center, Montgomery, AL. In 1978, she maintained the medical records for the former Pittsburgh province of the CSFNs and also provided secretarial services to Mt. Nazareth Learning Center in Bellevue. Sr. Joan retired in 2003 to Holy Family Manor, Bellevue. She died on Feb. 28.