To share messages of remembrance about a recently deceased sister please visit our Message of Remembrance page.
To make a donation in memory of one of our sisters, click HERE.
Are you looking for a Sister who served in your school, hospital, parish or other ministry?
Please complete our Find A Sister form.
Sr. Grace Radecki (1914-2009)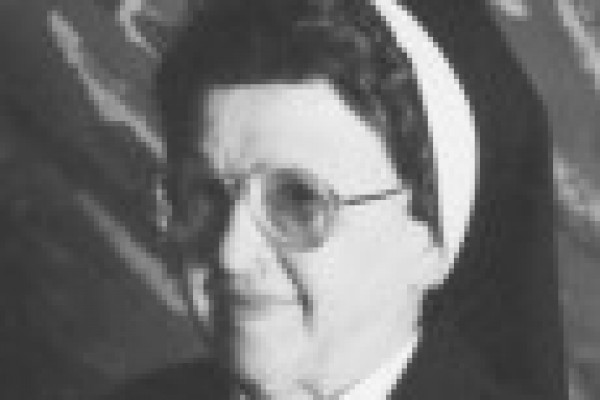 Sr. Grace Radecki was part of a large and loving family (four girls and four boys) in South Bend, IN, where the children attended St. Stanislaus School. She was accepted as a candidate for the CSFNs, attending Holy Family Academy in Chicago, and was accepted into the community after her high school graduation.
A teacher for 43 years, Sr. Grace earned her BA in philosophy from DePaul University, Chicago. As a teacher, she was remembered for her enthusiasm, dedication and personal concern for each student. Her ministry took her to Holy Trinity, St. Andrew, St. Adalbert, St. Valentine, St. John the Baptist, St. Hyacinth, Immaculate Hear of Mary, St. Patricia, Our lady of Hope and St. Michael, all in either Chicago or its suburbs. She also taught at St. Margaret Mary in Neenah, WI.
After her long teaching career, Sr. Grace worked as a pastoral minister at Holy Family Hospital, Des Plaines, IL. She retired in 1991 and moved to Nazarethville in 2002.
Throughout her life, Sr. Grace enjoyed travel, visiting Poland, France, Rome and England. She also enjoyed reading, swering and crafts, and her family.
Sr. Grace died on June 25.