To share messages of remembrance about a recently deceased sister please visit our Message of Remembrance page.
To make a donation in memory of one of our sisters, click HERE.
Are you looking for a Sister who served in your school, hospital, parish or other ministry?
Please complete our Find A Sister form.
Sr. Denise Dugan (1933-2009)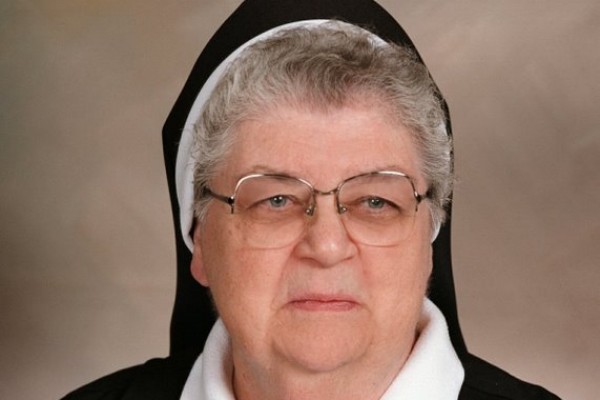 Mary Diane Dugan, born in Bristol, PA, was a 'country girl.' Her family had a large, beautiful farm; her childhood chores included milking cows and collecting eggs. Mary first encountered the Sisters of the Holy Family of Nazareth through a local priest who was chaplain to the CSFNs. The family was invited to an event at Nazareth Academy in Philadelphia, and the vocation seed was planted. When the Dugans sold the farm, they permitted their children to choose their high schools; Mary chose Nazareth Academy.
During her junior year, Mary considered joining the CSFNs, as did several of her friends. Since it was the Holy Year, they decided to enter together. Ten girls became "Holy Year postulants" on Dec. 8, 1950.
Her first teaching assignment took Sr. Denise to St. Stanislaus in Philadelphia. With degrees from Holy Family University and Worcester State College (MA), her teaching ministry brought Sr. Denise to schools in Brooklyn and Syracuse, NY; Springfield and Worcester, MA, and Roseneath, England. In the Philadelphia area, she was on the faculty of Nativity of the Blessed Virgin MAry High School, West Philadelphia Catholic HS, Conwell-Egan HS, Archbishop Ryan Catholic HS, Bishop McDevitt Catholic HS and Holy Family University.
A five-year cancer survivor, Sr. Denise moved in 2005 to Mt. Nazareth, where she could receive the care she sometimes needed. Shestill was working part-time at Bishop McDevitt and volunteering at Nazareth Hospital. In June 2009, she was unexpectedly hospialized, returning to the Mount for her final journey home. She died on August 5.