To share messages of remembrance about a recently deceased sister please visit our Message of Remembrance page.
To make a donation in memory of one of our sisters, click HERE.
Are you looking for a Sister who served in your school, hospital, parish or other ministry?
Please complete our Find A Sister form.
Sr. Chester Kunka (1922-2009)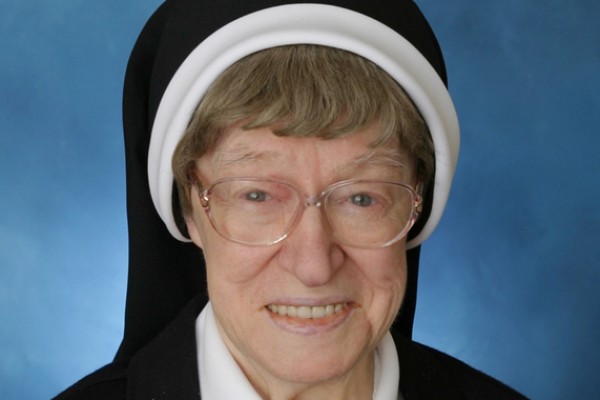 Sr. M. Chester Kunka spent 34 of her 70 years in religious life on the staff at Mercy Hospital in Altoona, PA. She spent her life working with the most vulnerable and fragile of God's people.
One of six children of Peter and Julia Kunka, Mildred (Melanie)) Kunka was baptized at St. Stanislaus Church in Cleveland. She graduated from Mt. Nazareth Academy in Pittsburgh; in 1939, her senior year, she became a postulant with the CSFNs.
Sr. Chester earned her RN from Mercy in 1945, and remained on its staff until 1949 shen she was transferred to Ohio Valley General Hospital in McKees rock, PA. There she served as supervisor of the maternity unit. She returned to Mercy from 1953-57, then served as a staff nurse at Holy Family Institute in Pittsburgh. While there, she earned her BS in nursing from Duquesne University.
Once more, Sr. Chester returned to Mercy Hospital in 1960. Through 1986, she served in a variety of roles, including supervisor of Pediatrics, an instructor in the School of Nursing, and director of volunteers and auxiliaries.
After retiring from Mercy Hospital, Sr. Chester worked as a nurse's aide at Holy Family Learning Center, Lakewood, OH. Next, she spent five years as the co-manager of Just-Inn-Transition, an independent living home for the elderly in Pittsburgh.
Sr. Chester reitred to Holy Family Manor in 2000. She will be remembered for her kindness, sense of humor and dedication to those in need.