To share messages of remembrance about a recently deceased sister please visit our Message of Remembrance page.
To make a donation in memory of one of our sisters, click HERE.
Are you looking for a Sister who served in your school, hospital, parish or other ministry?
Please complete our Find A Sister form.
Sr. Alberta Jurewicz (1931-2010)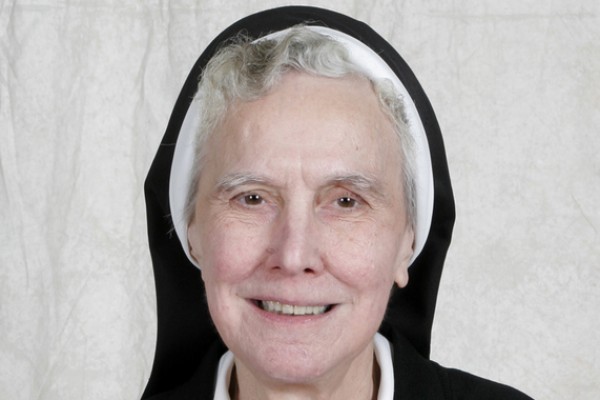 A native of Shenandoah, PA, Sr. Alberta Jurewicz joined the CSFNs in 1947. She was a long-time teacher at schools in the New York metro area and Worcester, MA.
From 1992 - 2004, she served as a hospital chaplain at St. Vincent Hospital in Manhattan. On Sept. 11, 2001, she and her colleagues watched in horror from the hospital windows as the twin towers of the World Trade Center collapsed in lower Manhattan. She reflected on that experience in the summer ''08 issue of the CSFN newsletter, ''Nazareth Connections,'' following Pope Benedict XVI''s April 2008 visit to New York:
"...the greatest, most soul-wrenching moment of that week for me was on Sunday when [the pope visited] Ground Zero in Manhattan, where he silently knelt in prayer, blessed the sacred ground and the candle, then with the heart of His Divine Master, met individually with families of those who were incinerated, and those who rescued the living.
"...No one can find adequate words to express what happened that day....The Holy Father''s visit, therefore, helped alleviate some of the horror whose memory I know will last the lifetime of all who were there."
From 2004 until recently, Sr. Alberta assisted with parish ministry at St. Stanislaus Kotska Parish in Brooklyn, NY. Her most recent contribution to ''Connections'' can be found on p. 4 of the spring 2010 issue, a warm remembrance of Sr. Rose McCormack''s entrance into the congregation.