To share messages of remembrance about a recently deceased sister please visit our Message of Remembrance page.
To make a donation in memory of one of our sisters, click HERE.
Are you looking for a Sister who served in your school, hospital, parish or other ministry?
Please complete our Find A Sister form.
Sr. Roberta Turkowski (1917-2007)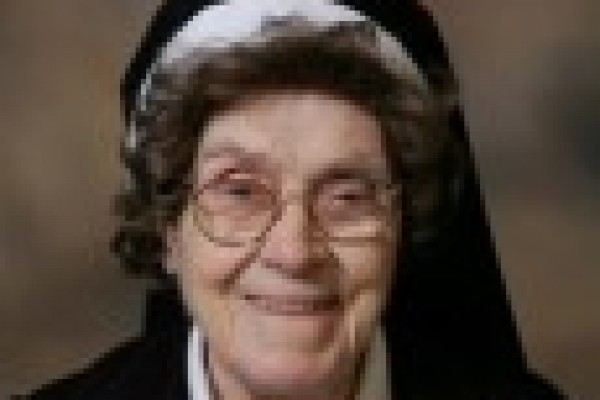 A native of Chicago's northwest side, Sr. M. Roberta Turkowski had roots in Chicago's Polish community, growing up in St. Stanislaus Kostka and St. Hyacinth parishes. She entered the congregation in 1938 after working for the Baby Ruth Candy Co. in the city. After working in housekeeping and as a kindergarten teacher, Sr. Roberta trained as a nurse's aide and spent 25 years in that role at St. Mary of Nazareth Hospital, Chicago, before transferring to the Provincialate in Des Plaines. She celebrated her 90th birthday June 23 with her nephew and his family at her favorite restaurant, The White Eagle.