To share messages of remembrance about a recently deceased sister please visit our Message of Remembrance page.
To make a donation in memory of one of our sisters, click HERE.
Are you looking for a Sister who served in your school, hospital, parish or other ministry?
Please complete our Find A Sister form.
Sr. Winifred Marie Cook (1942-2010)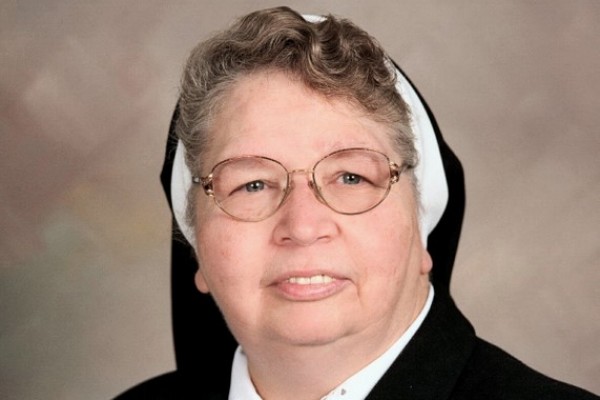 Sr. Winifred Marie Cook, 67, died Oct. 28 after a long struggle with cancer. A native of Wood-Ridge, NJ, she grew up enjoying her family, her Irish heritage and the abundance of nature and animals available in rural Wood-Ridge.
She attended public elementary school in Wood-Ridge and Immaculate Conception High School in Lodi, NJ. She began college at Holy Family in Philadelphia, where she encountered the CSFNs, most notably, Sr. Lillian Budney, her biology teacher and a dorm moderator at Lourdes Hall.
Growing in her desire to commit totally to God, Winifred applied to the Sisters of the Holy Family of Nazareth during her sophomore year, and was accepted as a postulant on Jan. 7, 1962. Seven months later, she entered the novitiate, becoming Sr. Mary Clarence. In 1969, when she made her final vows, she chose to honor her baptismal name and became Sr. Winifred Marie.
With a bachelor's in education, Sr. Winifred spent several years teaching at Visitation School, Trooper, PA; Queen of Peace, Ardsley, PA; Colegio Espiritu Sancto, Puerto Rico, and at Cathedral, St. Adalbert and St. John Cantius schools, all in Philadelphia. In 1982, she moved to St. Mary's Villa for Children & Families in Ambler, PA, where she worked in child care.
In 1983, the need for nurses in the CSFN ministries prompted Sr. Winifred Marie to seek training as an RN. Her next ministry was at Nazareth Hospital, Philadelphia, and in 1986, at her beloved St. John Neumann Nursing Home, Philadelphia. Through 1994, she worked there as a nurse, then moving into Medical Records until 2009.
During the past six years, she also served a leadership role as superior of her local community. In June 2010, her physical limitations brought her to Mt. Nazareth.
Sr. Winifred loved life; she was known as a faithful friend, a fun-loving sister, a lover of animals, a "Sister Fix-It," a saver of memorabilia, a woman of celebration who loved travel. Her desire to give back to God a life fully lived is what prompted her to volunteer to receive an experimental drug regiment that offered some hope.
In June, when it became evident there was little hope, Sr. Winifred decided to put everything in God's hands, retiring to Mt. Nazareth.
After her death, the sisters found in her bible these words of Sr. Thea Bowman, which became Sr. Winifred's inspiration:
"When I first found out that I had cancer, I didn't know what to pray for. I didn't know if I should pray for healing or life or death. Then I found peace in praying for God's will. As it evolved, my prayer has become, "Lord, let me live until I die." By that I mean I want to live, love and serve fully until death comes. If that prayer is answered, if I am able to live until I die, how long doesn't really matter. My illness has helped me realize how fragile our hold on life is."