To share messages of remembrance about a recently deceased sister please visit our Message of Remembrance page.
To make a donation in memory of one of our sisters, click HERE.
Are you looking for a Sister who served in your school, hospital, parish or other ministry?
Please complete our Find A Sister form.
Sr. Margaret Angle (1925-2010)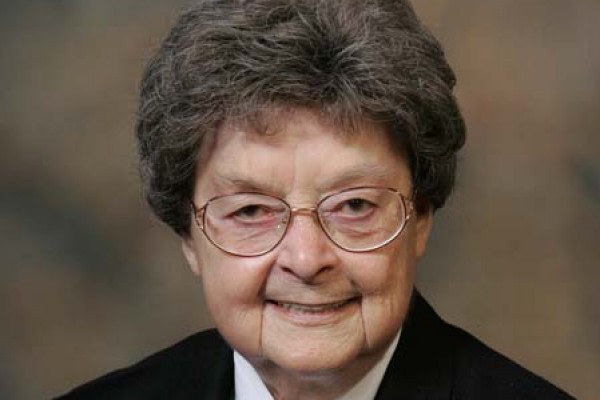 Sr. Margaret M. Angle, 85, died Sept. 30 at the CSFN Provincialate in Des Plaines, IL. A native of Chicago, baptized at St. Stanislaus Bishop & Martyr Parish, Chicago, Sr. Margaret joined the community in 1944 at the then Sacred Heart Provincialate in Des Plaines, IL.
Over the years, she taught at St. Michael the Archangel, St. Susanne, St. Hedwig and Holy Family Academy, all in Chicago; St. Blase, Argo, IL,and St. Andrew, Calumet City, IL. She was stationed in Rome from 1957-60, studying theology at Regina Mundi. In the 1970s and 80s, Sr. Margaret served as CCD coordinator and/or director of religious education at St. Patricia (Hickory Hills, IL) and Transfiguration (Chicago) parishes.
From 1962 to 1987, she was a part-time instructor at De Lourdes College in Des Plaines, as well as at Mallinckrodt College, Wilmette, and was an instructor in the Archdiocesan Diaconate program. In 1996, she was pastoral administrator at St. John the Baptist Parish in Johnsburg, IL. From 1997 - 2001, she served as secretary/finance at Immaculate Conception Parish in Chicago.
Throughout her life, getting together with family and friends was important to her. She enjoyed sharing information and the latest news with any one who engaged her in conversation. They found a delightful conversationalist with knowledge in numerous areas. This was especially true in her teaching. Her love of Scripture and theology was evident in her classes, enabling her students to have a better understanding of the Bible.
Retiring in 2001 to the Des Plaines Provincialate, Sr. Margaret served as a driver for the sisters through 2008. One of her favorite activities was taking the sisters shopping and to special places of interest and beauty. Despite health issues in recent years, she remained active in community life until her unexpected death.