To share messages of remembrance about a recently deceased sister please visit our Message of Remembrance page.
To make a donation in memory of one of our sisters, click HERE.
Are you looking for a Sister who served in your school, hospital, parish or other ministry?
Please complete our Find A Sister form.
Sr. Leontine Michalowska (1921-2011)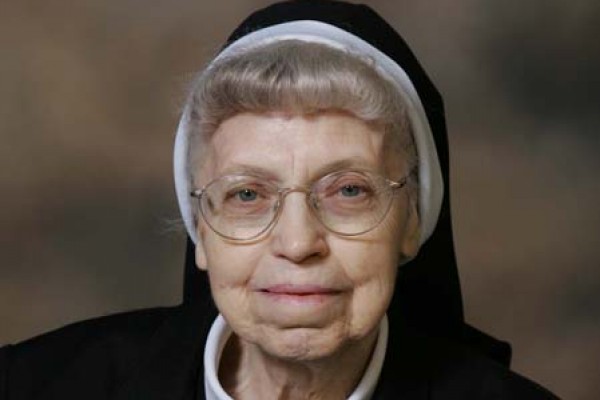 A Chicago native, Sr. M. Leontine (Stephanie) Michalowska, 89, died Jan. 3, 2011, at Nazarethville in Des Plaines, IL. Baptized at St. Adalbert Parish in the city, she was educated by the Sisters of the Holy Family of Nazareth (CSFN) at both the parish school and Villa Nazareth High School in Des Plaines, IL. She joined the CSFNs on June 16, 1939, and attended DePaul University, Chicago.
In 1942, she began her 63-year teaching career, focused in the primary grades, at Holy Trinity School, Chicago. Over the years, Sr. Leontine also taught at St. Hedwig and St. Ladislaus schools; she had two stints at both these parish schools in Chicago.
Her longest single assignment (1969-82) was at St. Michael School on South Shore Drive, Chicago. While teaching at St. Josaphat School on Chicago's north side, Sr. Leontine received the Archdiocesan "Heart of the Schools Award" in 1992. The award was presented annually to 16 educators across the Archdiocese of Chicago. Sr. Leontine was recognized for bringing patience, simplicity and gentleness into the primary grade classroom, making each child know that he or she was loved and important, capable of mastering the lessons that she presented in a clear but challenging manner. She also had teaching assignments at St. Ann and St. Patricia schools.
Sr. Leontine returned to St. Ladislaus in 1993 as a teacher, finally retiring from the school in 2005 after serving years as a part-time tutor. That same year, Sr. Leontine moved to Nazarethville in Des Plaines. During one visit to her doctor, she was told that her heart was frail and weak. Sr. Leontine replied, "That's because I gave it away a long time ago." She lived for God and gave her heart to her community and to her ministry.