To share messages of remembrance about a recently deceased sister please visit our Message of Remembrance page.
To make a donation in memory of one of our sisters, click HERE.
Are you looking for a Sister who served in your school, hospital, parish or other ministry?
Please complete our Find A Sister form.
Sr. Daniel Januszkiewicz (1914-2011)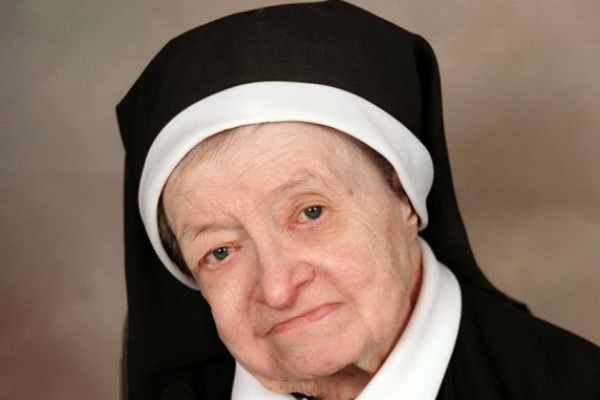 A long-time teacher who also held provincial leadership positions at various times in her ministerial life, Sr. M. Daniel (Maria) Januszkiewicz died Jan. 12, 2011, at Mt. Nazareth, Philadelphia. At age 96, she was in the 79th year of her religious life.
Maria Januszkiewicz was baptized at St. Stanislaus Church in New York, eventually moving with her parents and brother to Ansonia and Derby, CT. From St. Michael Parish in Derby, Maria left home to complete her education at Nazareth Academy -- both grade school and high school. At age 17, she was accepted into the congregation as a postulant; she professed final vows in 1940.
An intelligent and gifted young woman who loved children and teaching, Sr. Daniel taught at St. Stanislaus in New Haven, CT, and Holy Cross in Maspeth, NY. In 1950, she returned to Nazareth Academy Grade School and in 1967, she became principal of NAGS. During this period, she also ministered as the director of junior sisters. In 1969, she was named province supervisor of schools and also director of studies for the sisters. In this role, she supported the teaching sisters and assisted them during times of curriculum change.
Sr. Daniel was named provincial secretary in 1971; she was part of the leadership team decisions that led to the construction of Mt. Nazareth in Philadelpia. From 1979-85, she was the superior at St. John Neumann Nursing Home. Once her term was complete, she continued to minister at St. John Neumann, serving as the switchboard operator and finding many "off-duty" opportunities to interact with the residents. By 1993, at age 79, Sr. Daniel's health required her to "semi-retire," when she began serving the residents as a volunteer. Finally, she retired to Mt. Nazareth in 2001, where she was an active participant in activities until the final year of her life. On the morning of Jan. 12, she quietly closed her eyes for the last time while most of the sisters where in chapel preparing for Mass to begin.