To share messages of remembrance about a recently deceased sister please visit our Message of Remembrance page.
To make a donation in memory of one of our sisters, click HERE.
Are you looking for a Sister who served in your school, hospital, parish or other ministry?
Please complete our Find A Sister form.
Sr. Lucia Pirollo (1936-2011)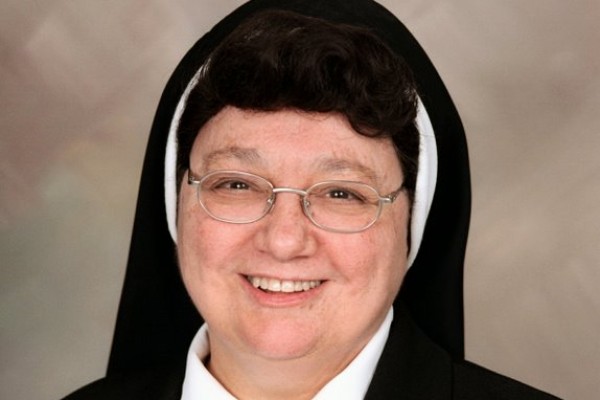 Family life was keenly important to Sr. M. Lucia (Jeannette) Pirollo, who died Jan. 17 at age 74, Mt. Nazareth, Philadelphia. The oldest of three children of Atilio and Antoinette Pirollo, she and her brothers were placed at Dante Orphanage in Concordville, PA, after the death of their mother at age 31. It was war-time, and her father was unable to care for the children. Jeanette remained there from grades three through seven. When her father remarried, the children were reunited with him, their step-mother Sarah and her three children. Jeanette was especially close to her step-sister Maryann. During Jeanette's freshman year at Hallahan Catholic High School for girls, the family experienced another loss: her father died in 1951 at age 39.
Jeanette had been considering religious life since 7th grade. She first met the Sisters of the Holy Family of Nazareth (CSFN) through one of her high school teachers, Sr. Ancilla Zebrowska. She wrote that she was attracted to the CSFNs because of their humility and the unity of the sisters.
Sr. Lucia's early ministry was in teaching, first at Nazareth Academy Grade School, and also at St. Katherine of Siena School and Nazareth Academy High School, all in Philadelphia, and Nativity BVM in Pottsville, PA, where she taught French and was director of the student council and of student activities. Sr. Lucia earned a bachelor's degree in French from Holy Family University, Philadelphia, and a master's in French from Middlebury College in Vermont. She also took courses in business and accounting at Temple University and the University of Laval in Quebec.
In 1977, she joined the business office at Holy Family University and later pioneered the role of director of continuing education (1979-1992). In 1992, she was asked to assist the provincial treasurer by managing Social Security, Medical and health insurance issues for the sisters. In 2007, when the five CSFN provinces in the U.S. merged, Sr. Lucia became Mid-Atlantic medical benefits director, a position she held until her death.
In late 2010, Sr. Lucia was diagnosed with stage 4 cancer. Despite bouts of radiation and multiple hospital stays, she eventually moved into hospice care at Mt. Nazareth.