To share messages of remembrance about a recently deceased sister please visit our Message of Remembrance page.
To make a donation in memory of one of our sisters, click HERE.
Are you looking for a Sister who served in your school, hospital, parish or other ministry?
Please complete our Find A Sister form.
Sr. Ladislas Wozniak (1914-2007)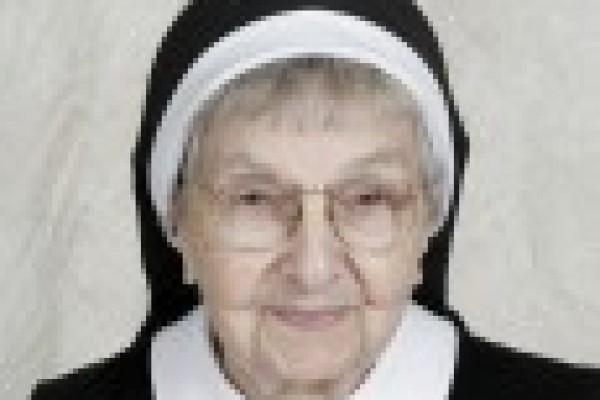 A native of Wilkes Barre, PA, Sr. Ladislas Wozniak, 93, taught school for 46 years, "retiring" in 1989 to run the gift shop and organize the sisters' arts and crafts at Immaculate Heart of Mary Convent in Monroe, CT.
Entering the congregation from St. Stanislaus Parish in New Haven, CT, she earned a BS in education from Catholic University in Washington, DC; a certificate in theology, and a certificate in Math & Science for the Disadvantaged in New York. She taught in Philadelphia, PA; Brooklyn, Elmhurst and Riverhead, NY; Norwich, Monroe and Derby, CT, and in Worcester, MA.