To share messages of remembrance about a recently deceased sister please visit our Message of Remembrance page.
To make a donation in memory of one of our sisters, click HERE.
Are you looking for a Sister who served in your school, hospital, parish or other ministry?
Please complete our Find A Sister form.
Sr. Severine Lancucka (1911-2011)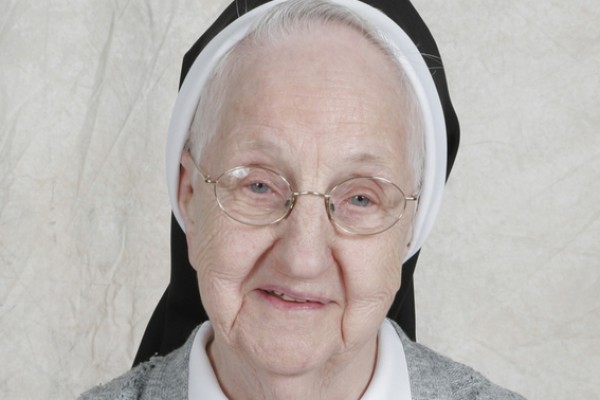 Low-key and self-effacing, Sr. Severine Lancucka permitted her large extended family to celebrate her 100th birthday in style. On that day, she was able to walk to the party and enjoy a reunion with many family members.
A long-time teacher, Sr. Severine had retired to Monroe, CT, in 2001, "self-sufficient and determined to do what she had to do." She loved to bake, and as a convent superior, she prepared dozens of cookies for her sisters to take home with them for the holidays. At Monroe, she was a bundle of energy, helping prepare tasty treats as well as crafts for the annual Lawn Festival.
The former Eleanore Lancucka, the eighth of 11 children, attended Holy Cross Parish School in Maspeth, NY, where she was taught by the CSFNs. She moved to Philadelphia to attend Nazareth Academy High School, where she became a postulant her senior year. Sr. Severine earned a B.A. from Manhattan College in New York, and studied theology at Providence College, Rhode Island.
She taught in Brooklyn and Utica, NY; Philadelphia; Paterson and Lincoln Park, NJ, and Ansonia and New Haven, CT. She also served as local superior in Philadelphia and the two New Jersey locations.
Shortly after her birthday, Sr. Severine was hospitalized. When she returned to Marian Heights, she was in the convent infirmary — a big change for both Sr. Severine and the sisters who were used to seeing her walking the corridors and playing games in her room.