To share messages of remembrance about a recently deceased sister please visit our Message of Remembrance page.
To make a donation in memory of one of our sisters, click HERE.
Are you looking for a Sister who served in your school, hospital, parish or other ministry?
Please complete our Find A Sister form.
Sr. Aquila Bartosiewicz (1917-2007)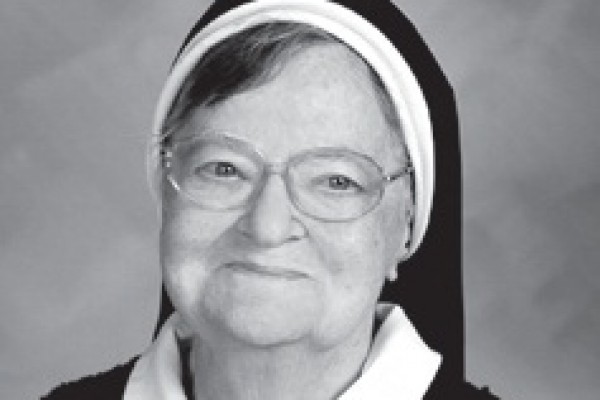 Sr. Aquila Bartosiewicz, 90, known for her devotion to Mary, Mother of God, died October 7, 2007, the feast of Our Lady of the Rosary. A native of Worcester, MA, Sr. Aquila left home to attend Nazareth Academy in Torresdale, Philadelphia, and joined the community immediately after graduation. A special woman of talent and dedication, Sr. Aquila was part of the first team of sisters further educated to serve at Nazareth Hospital, where she spent some 50 years nursing in several services ranging from neo-natal intensive care to occupational therapy in the psychiatric unit. Sr. Aquila also served the children of Little Flower House of Providence, Wading River, NY, for one year, and the students at Sacred Heart of Mary School in Baltimore, MD, for two years. Growing up with four brothers, Sr. Aquila had a well-honed sense of humor and was known for her low-key practical jokes. She loved to sing, and one of her favorites was "Heart of Jesus," where she provided the harmony. This year she celebrated her 70th year in religious life.