IT professional credits Sr. Mary Leonard with her success
September 25, 2018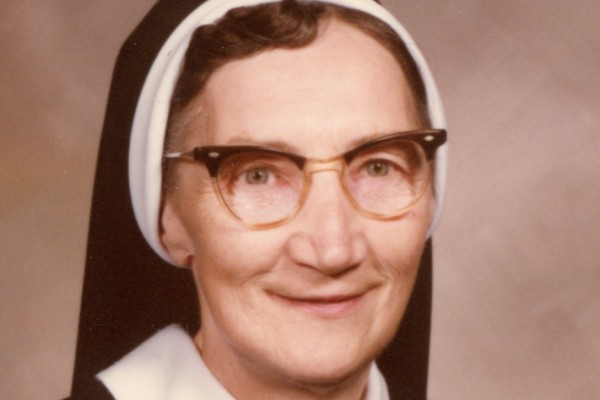 By Kathy Conney, a friend of Nazareth
In 1968, when I graduated from Little Flower Catholic High School for Girls [in Philadelphia] I had no idea what kind of job I wanted. I had taken the secretary courses of typing, shorthand and other classes in high school. But the classes I liked the most were geometry, algebra and calculus. I had Sr. Mary Leonard Kalinowska, CSFN, for my math classes. She was one of the younger sisters and became my most favorite teacher.
She made sure that her class would participate. I can still picture in my mind this sister standing at the blackboard asking if anyone in the class would like to come up to try and solve the math problem she had put on the board. When none of us got up, she would lightly tap her chalk next to the math problem and say, "No one wants to give it a try?" With still no volunteers, she would turn around to face us with her arms out and dramatically say, "Walls, ceiling, floor, someone please answer me?"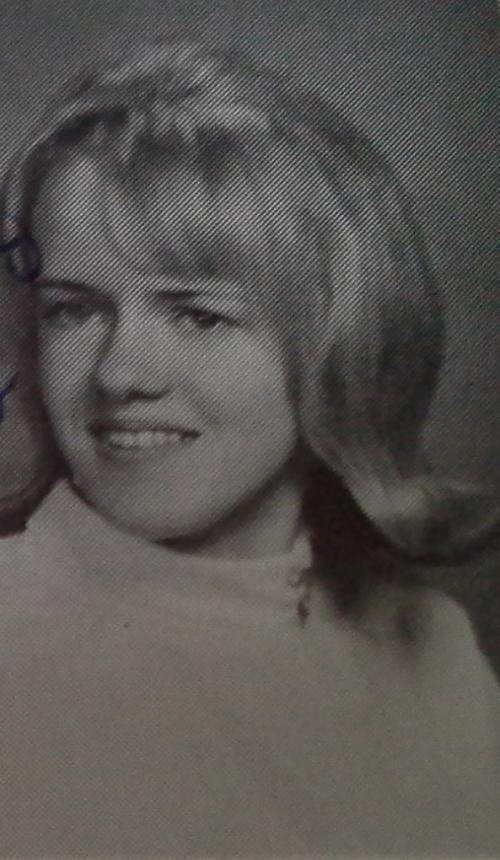 I think the first few times she did this the whole class had their heads down trying to peek at our nearby classmates to see their reactions. Then, if none of us got up and our heads were still down, she would very gently lob a chalk-eraser towards an aisle, saying nothing. We would see the chalk dust float by in the aisle. I remember thinking this was a 'cool' and fun way to get us involved. So I ended up among the first few students who finally got up to the blackboard to try and solve one of her math problems. Once, after she saw how I solved a math problem, she said something like, "You got to the correct answer in a way I never saw it done before." And she seemed very impressed with what I had done.
One day, soon after I graduated from Little Flower, I was going out and Mr. Schmidt, the oldest neighbor on the block, called me over. He congratulated me on my graduation and asked me if I had a job I wanted to do. At the time, I had no idea and must have said something like that to him. Thank God I also told him how much I liked my math classes and about the sister who taught these classes. Mr. Schmidt said a relative of his, a teacher at Dobbins Technical School [in Philadelphia] had told him there are new classes that teach something called "data processing," which he thought had something to do with math. From this one conversation with dear old Mr. Schmidt, I ended up talking two years of classes at Dobbins. Back then, these classes were called "Computer Data Processing Scientific Technology." This was long before computer technology was part of our everyday lives and no one would have imagined what a role this technology would play in our future.
I once read that one's ability to solve math problems quickly is essential to truly succeeding in a computer data processing job. The Dobbins' office staff helped me get my first paying job in the field at INA Insurance Company. There, I wrote computer code on formatted cards. Back then, we used a machine to key our code onto 80 byte cards, then had the cards run on a computer. I saw many changes in this field of work. From INA, I had other jobs and met some of my (still) best friends at places I worked. All of this was thanks to that one conversation with dear Mr. Schmidt and my terrific math teacher Sr. Mary Leonard.
* * *
Sr. Mary Leonard (Bernice) Kalinowska entered the Sisters of the Holy Family of Nazareth in 1935. She earned a bachelor's degree in math and social studies from Marywood College in Scranton, PA in 1955 and a master's degree in mathematics education from Villanova University in 1967. She spent over 40 years teaching in elementary and high school classrooms in Connecticut, New York and Pennsylvania. She passed away in 2002. Her necrology read, "She followed the gentle Jesus in her perseverance: the challenged student found learning to be fun, and more times than not, even easy, under her able tutelage. Her methods were simple; her approach focused… Realizing each to be a child and gift of God, Sister Leonard made her own the joys and sorrows of their growing years."