Meet Associate Anna Marie Pozzolano
September 27, 2018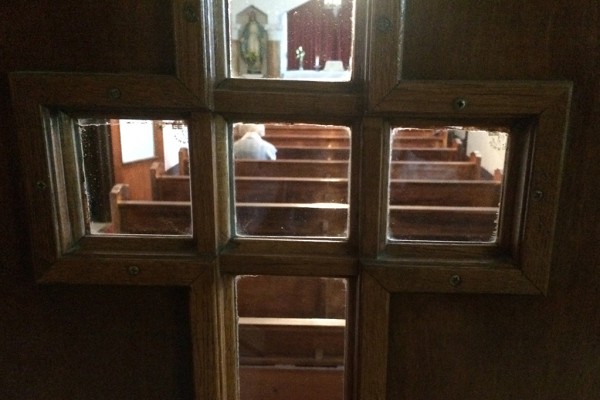 Editor's Note: Over the next few months, we will be featuring stories and profiles of our Associates, the lay women and men who have dedicated themselves to living Nazareth spirituality in their families, in their workplace and in the world. Our Associates advance the mission and ministry of our Congregation through faithful listening, loving relationships and recognizing God's presence in their daily encounters. If you are interested in exploring how you can become an Associate of the Holy Family, please visit Join our Association of the Holy Family.
by Anna Marie Pozzolano, Associate of the Holy Family
I remember as if it were yesterday. I was coming out of our local shopping center when I heard a voice call out my name. It was Sr. Madeline Kanich, CSFN. Sr. Madeline asked, "What are you doing this upcoming Sunday?" I responded that I had no plans. In return, she invited me to attend a meeting she was having with the Associates of the Holy Family that Sunday at 3 p.m.
I can personally attest to the loving and humble hearts of the Sisters of the Holy Family of Nazareth (CSFN) since I am not only an associate but I also worked with them for fifteen years at Little Flower Children's Services in Wading River, NY. At Little Flower, I discovered one day that the sisters meet each morning for Morning Prayer and I asked if I could join them before I started work each morning. I found such peace and serenity not only in the silence of this prayer time but also with time spent with these holy and humble sisters.
To love God truly is to know love. It's when we understand who God is and how much he loves us and how much he sacrificed His life for us that we truly understand the meaning of love and want to be living examples of His love.
I try each and every day to always share the love I have for our God and my faith by embracing this gift and sharing it with family, friends and co-workers. It certainly isn't easy in these trying times in our lives but God gives us the wisdom to say the right thing at the right time as long as we are willing to be receptive to His word and advice. Not easy!
I'm not sure of the year, but one of the special moments I have had as an associate happened when the members of the Wading River Associates gathered one day early in the morning to travel to Connecticut for a day of reflection. When we arrived, we attended Mass, attended a seminar, visited the graves of deceased sisters on the grounds and then had lunch. Again, being on such holy grounds and with such holy women was truly a gift. I'm forever grateful to our God for bringing me into the lives of such beautiful sisters, into the hearts of such loving and warm members of our association and of course, my Sr. Madeline for opening up an invitation to come and be a part of a wonderful mission and family with the sisters.