Oct. 3: Wednesday Reflection
October 3, 2018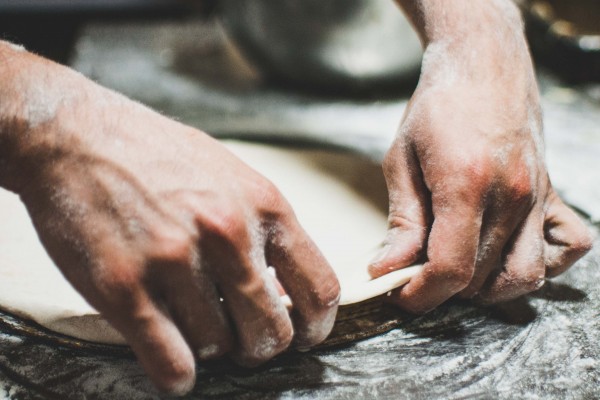 Dear Friends,
Have you ever really wanted something but when you finally were about to get it God hadanother plan? This past week I was wanting finally to get a piece of New York style pizza. The Sisters told me exactly where to go and I planned my trip to the place. As God would have it, there was not a space anywhere to park. A fall festival was taking place in the mall area. So, I turned around and decided to go home. On the way home, I saw another pizza place, so I stopped and to my surprise it was the best slice of New York pizza I have tasted such in a long time. God sure is in control.
Why the pizza story? I shared it because when I was disappointed that I couldn't do what I wanted to do I just smiled and went on my way. God provided Plan B, which was even better than my Plan A. Does this ever happen to you? (I don't mean just looking for pizza.) I am sure that there plans that you have all figured out, then the bottom falls out. What is your reaction? Do you get angry and let everyone in your path know it? Or can you let it go?
I believe that how we react can make or break God's plan. Accepting changes peacefully takes lots of practice and awareness of the present moment. We can practice by being as positive as we can when things don't go the way we plan. Again, this takes practice, practice, practice. I can promise you that you will be greatly delighted with God's Plan B. As you continue to grow in trusting God's plan for you, you'll can find peace with all that surrounds you.
A friend just reminded me about a poster we shared that says, "Peace is not the absence of conflict but the ability to cope with it." My prayer this week is that you let go and let God accompany on your journey. Make it a great week and journey.
Till next week,
Sister Theresita