Oct 17: Wednesday Reflection
October 17, 2018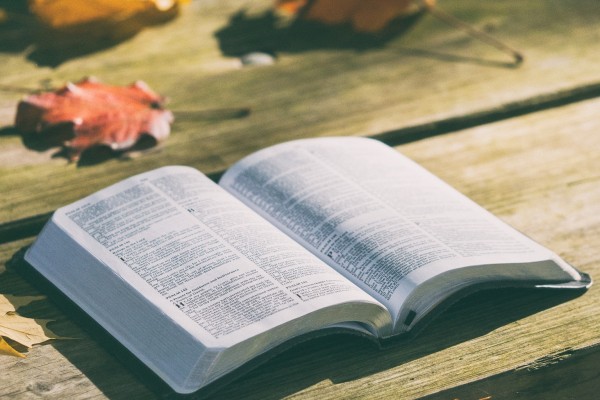 Dear Friends,
If you know me, you may have heard me say more than once, "I am taking these business ideas and baptizing them so I can use then as Church ideas." Recently while unpacking, I came across the book Beans: Four Principles for Running a Business in Good Times or Bad. The book talks about four principles: PASSION, PEOPLE, PRODUCT, and make it PERSONAL. Those principles really got me thinking.
In the business world, a good sales person has the PASSION to engage PEOPLE in their PRODUCT. They believe in their PRODUCT and they make it PERSONAL for their customers. Do I have the same PASSION for my faith life and my spiritual journey? Or do I walk away?
The Church, our spiritual lives, and those around us certainly offer us opportunities to practice these principles. If you think about it, we have a perfect PRODUCT in the Word of God. We have Jesus Christ in our Churches and in the very core of our being. We have the gift of hope. We also know that all PEOPLE are invited to the table of the Lord -- we are all welcome. Hopefully, we create and develop our enduring PERSONAL spiritual life within the Church by coming together at Mass, sharing with others our faith stories, and attending different activities so that we can become the best people that God created us to be.
Most importantly is PASSION. Do I have the passion to be a vibrant and excited Catholic? Do I have the PASSION to leave behind those things that don't help me to be my best self: my hurts, my disappointments, my comfort zones or my possessions? Where does my passion lie? Do I have the same passion to serve others and to serve God as I may have to check my phone, use the internet, watch TV, shop, etc.?
I truly believe that Beans gives us four principles for living a deeply spiritual life in good times or bad. I challenge you to look at the principles and see how you measure up. I know I will have lots to think about. Have a great week!
Till next week,
Sister Theresita