Get to know us: Sr. Antonina Gadacz
October 26, 2018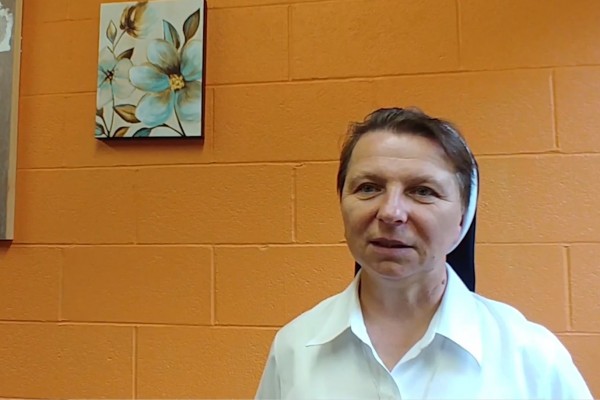 In this video series Get To Know Us, we asked a few Sisters of the Holy Family of Nazareth to share with you what gets them up in the morning, what drives them to continue serving families and what energizes them in their ministries and daily lives. Over the next few weeks, we will be releasing these short videos to help you get to know us as we live the spirit of Jesus, Mary and Joseph in the most simple and ordinary experiences of human life.
This week we feature Sr. Antonina Gadacz.
Sr. Antonina Gadacz is the Director of Intergenerational Programming at The Community at Holy Family Manor in Pittsburgh. She entered the Sisters of the Holy Family of Nazareth in 1985.
Get to know Sr. Kathleen Stadler.
Get to know Sr. Dorothy Mary Pawlus.
Would you like our sisters to pray for your intentions? Send us a prayer request.